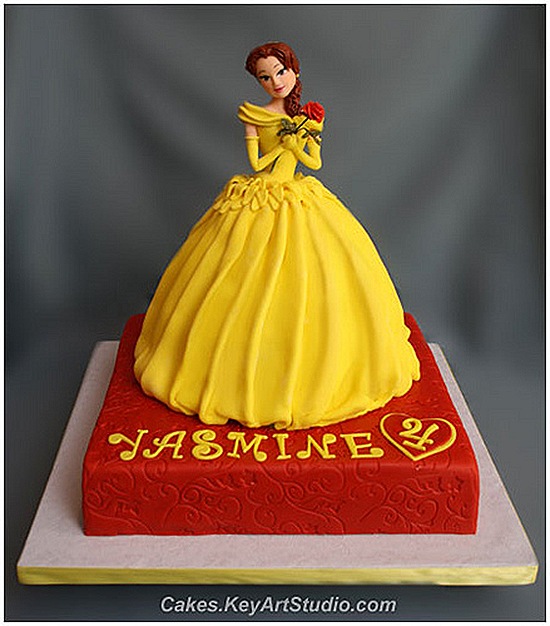 This is for Kristen Hoetzel whose favorite Disney character is Belle.
This stunning Princess Belle Birthday Cake was made by Sweet Designs by Larrisa!
The doll's skirt is Yellow Lemon Butter Cake with Lemon Custard and White Chocolate Cream Cheese Buttercream Fillings (12 servings). The red platform is Dark Chocolate Cake with Wild (European) Cranberries and Dark and White Belgian Chocolate Truffle filling (25 servings). The princess and rose topper are made of fondant. All parts are edible.
Here are more pictures of this stunning cake: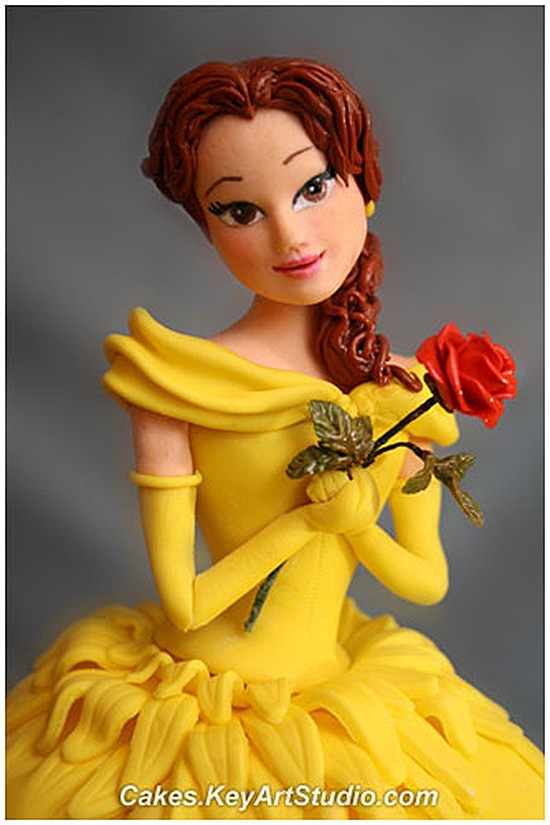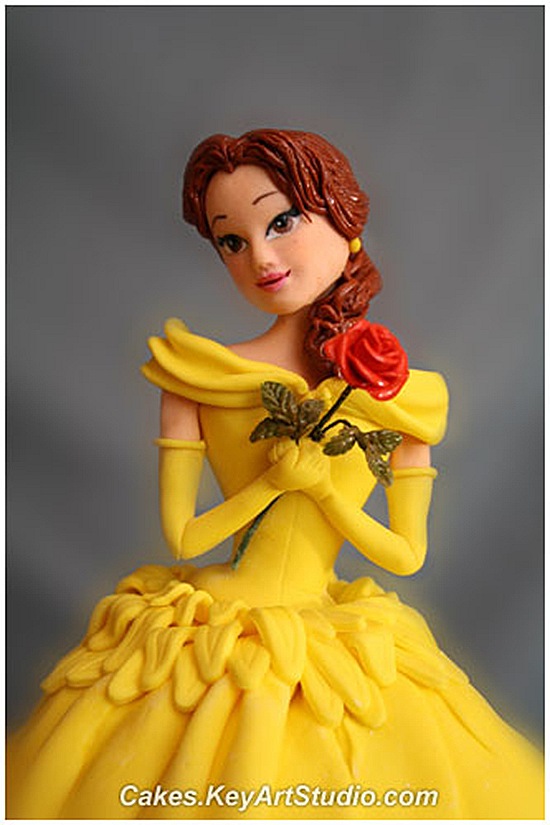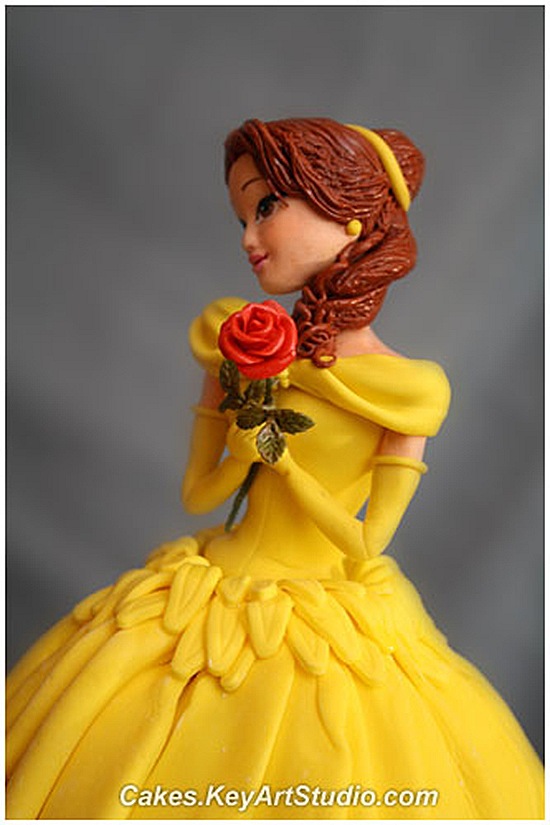 Also, check out these wonderful Beauty and the Beast Cakes and Cookies.