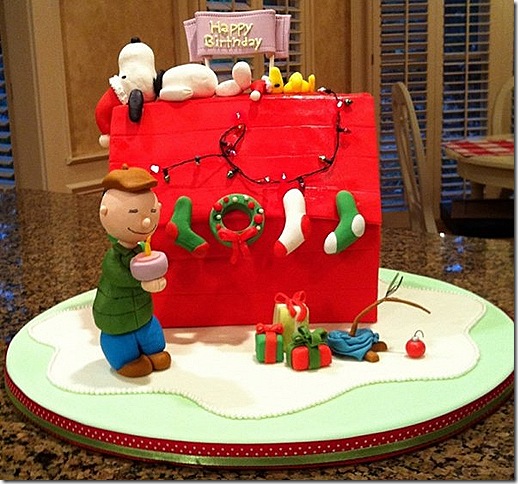 A Charlie Brown Christmas is my favorite Christmas special, so I lit up like a Christmas tree when I saw this wonderful cake. This terrific birthday cake was made by Cake Central member Zil Cakes.
Charlie Brown, Snoopy, Woodstock, the stockings, the wreath, the birthday sign, the presents, the tree, and the ornament were all handmade. Zil Cakes carved Snoopy's doghouse out of cake.
Check out these Charlie Brown Christmas cakes and cookies.
To see Charlie Brown treats for every season, check out Snoopy and Charlie Brown.