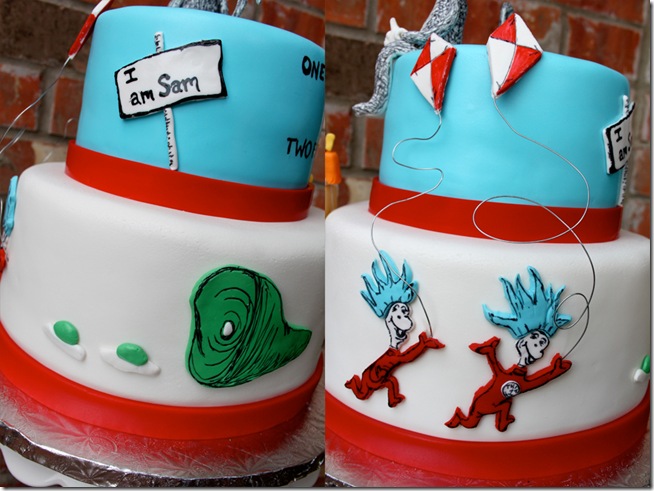 Shannon and Lisa from Layered Bake Shop in McKinney, TX made this terrific Dr. Seuss Cake.  It features characters from "One Fish, Two Fish, Red Fish, Blue Fish", "Green Eggs and Ham
", "Happy Birthday to You!
", and "The Cat in the Hat
."   I really like how all of the items on the cake look like drawings from the books and that they used characters from so many Dr. Seuss books.  The Cat in the Hat figure on the on top of the cake is wonderful.