The queen of sci-fi cakes has done it again. Jean Schapowal made this three foot tall Godzilla Cake last week for the Garden State Cake Show, where it took 2nd place.
Here's another view of Jean's amazing cake.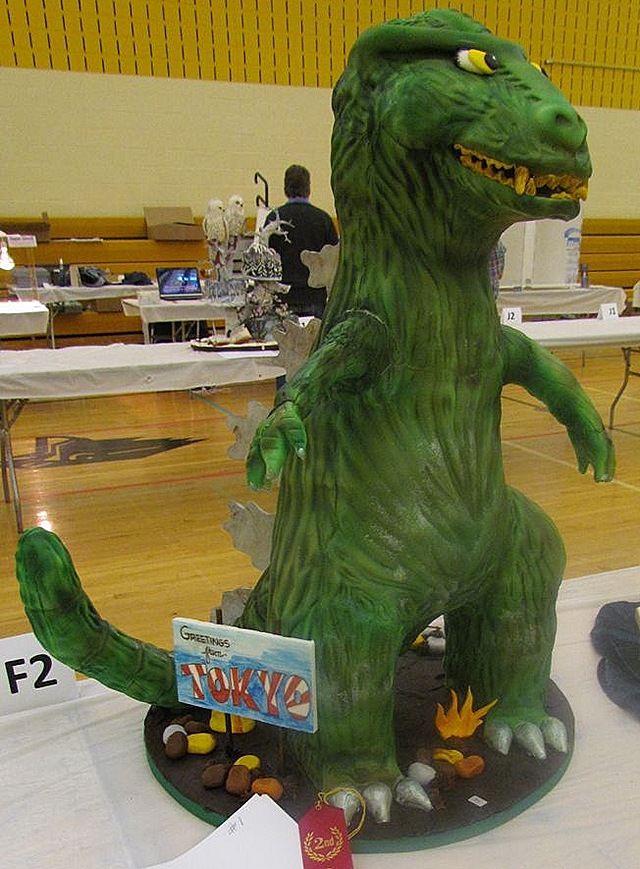 For more of Jean's great Sci-Fi cakes, check out her cakes featuring Yoda, Mars Attacks, Lost In Space, and her amazing Victorian Era Star Wars / Gremlin's Cake.