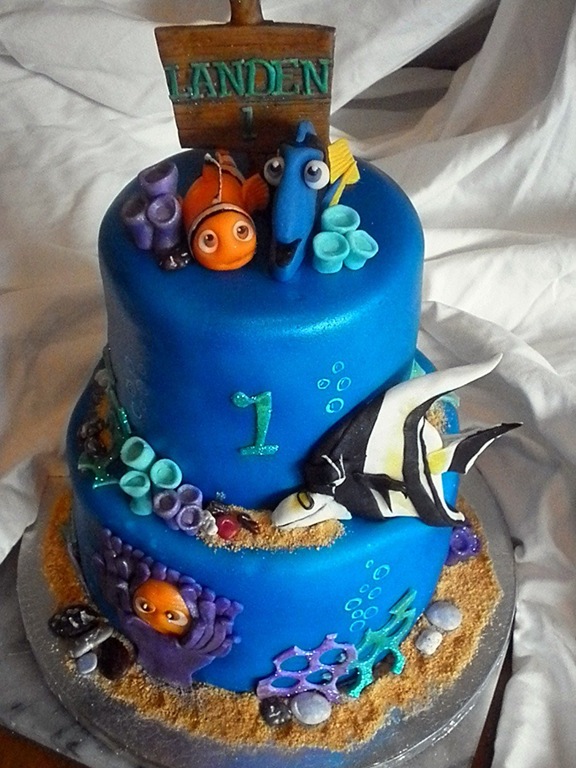 Andrea Bergin of Andrea's Sweet Confections sent me this Fabulous Finding Nemo Cake. It features Nemo, Dory, and Gill. I like the way Nemo and Dory are on the top of the cake together, since they spend so much time together in the movie.
Andrea's Sweet Confections is a custom design cake company that specializes in one of a kind cakes & cupcakes that are works of art. She has many gourmet flavors such as Triple Chocolate Chipotle Cake, Vanilla Chai with Honey Lemon Buttercream & Hazelnuts, Caramel Apple Cake and MANY more!!! Andrea's Sweet Confections services Long Island, Queens, and NYC.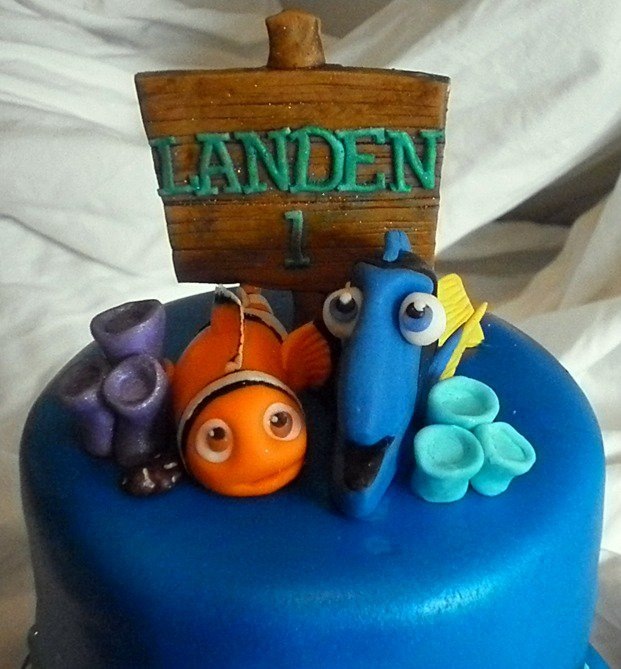 Here's a close-up of Nemo and Dory.