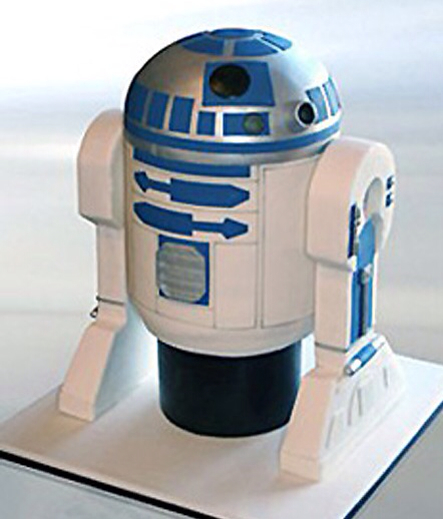 R2-D2 Cake
This Fabulous R2-D2 Cake was made by Mark Joseph Cakes. The craftsmanship of this cake is incredible. R2 looks more like a movie prop then a cake.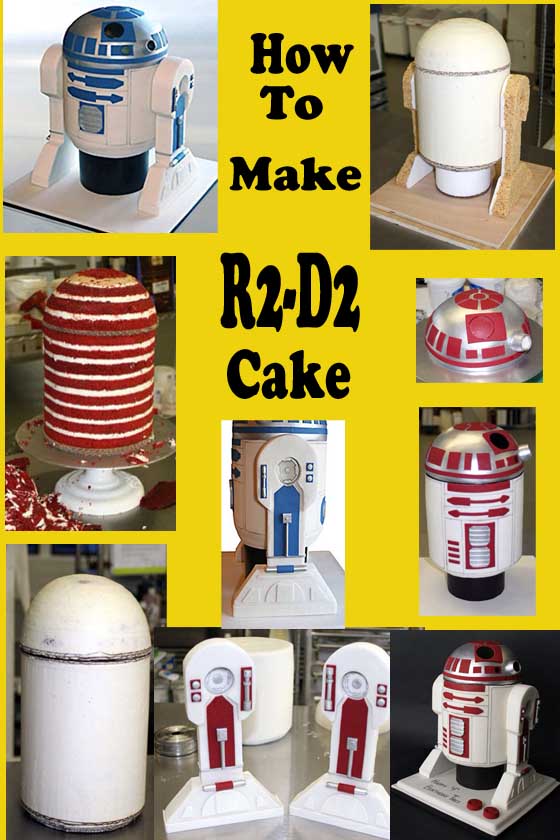 Mark also made this amazing R2-M5 Cake. This Star Wars cake was made from red velvet cake with white chocolate ganache and chocolate hazelnut buttercream filling. The arms were made using Rice Krispies Treats.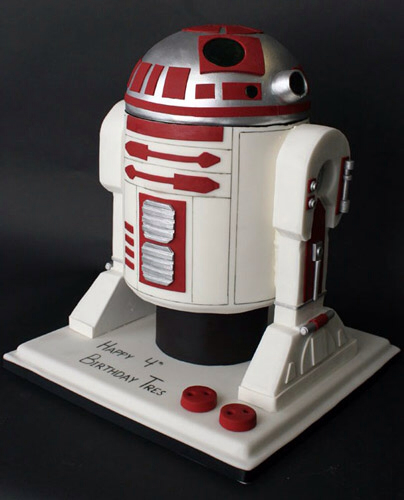 R2-M5 Cake
Below are pictures of the cake in progress.