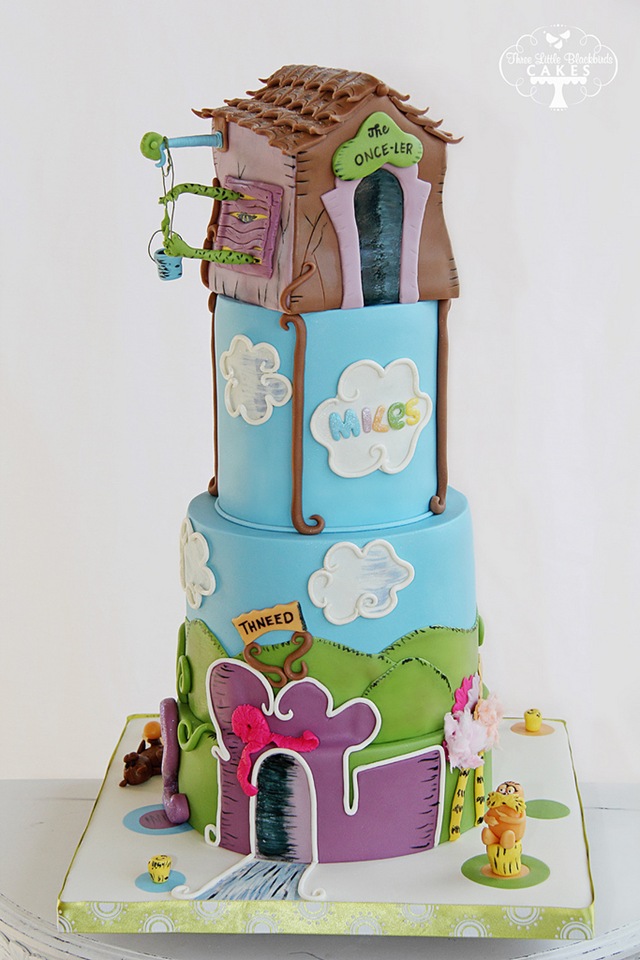 This amazing Lorax cake was made by Three Little Blackbirds Cakes for Icing Smiles. This cake was created for Miles who was turning 2. The cake was Butter Vanilla Cake filled with fresh banana meringue buttercream and chocolate truffle ganache.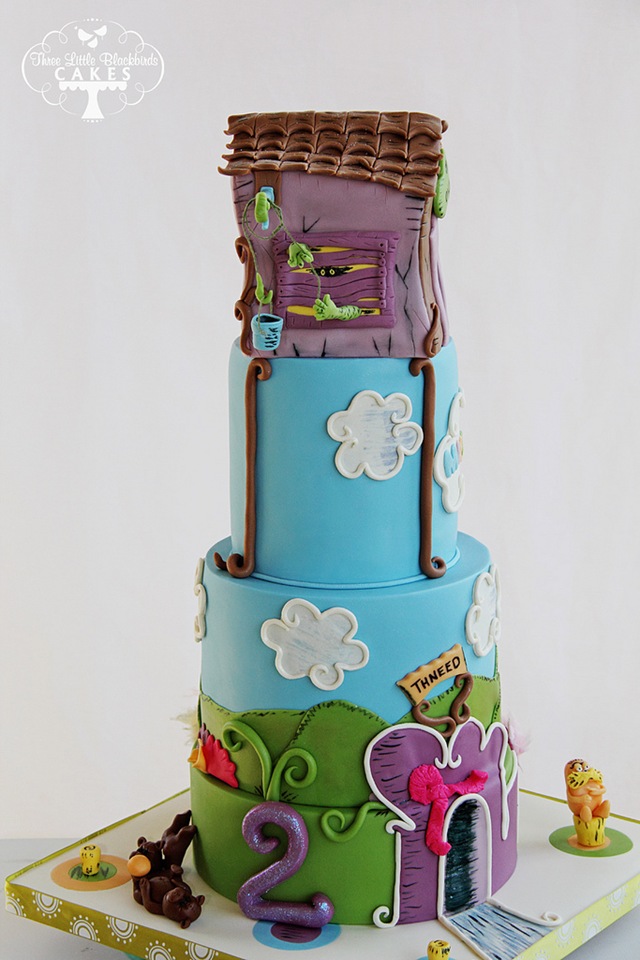 This is the best Lorax Cake I've seen. The details are amazing and the whole cake looks like it was made by Dr. Seuss.
The Once-Ler's Lurkim is amazing. You can even see a glimpse of the Once-Ler through the shutters. My favorite part of the cake is the tin pail that you're supposed to fill with 15 cents, a nail, and the shell of a great great great grandfather snail.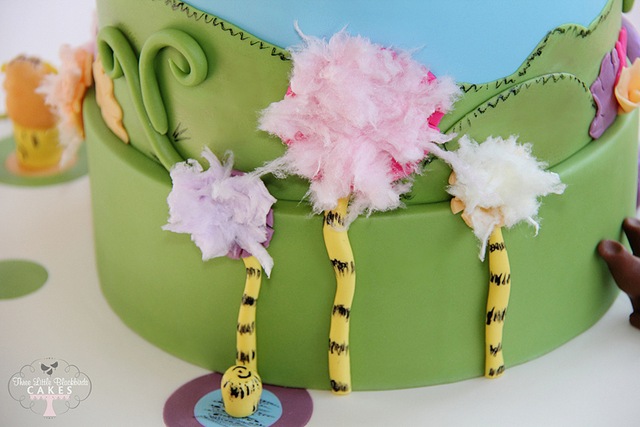 The Truffula Trees are made from, my favorite, Cotton Candy.