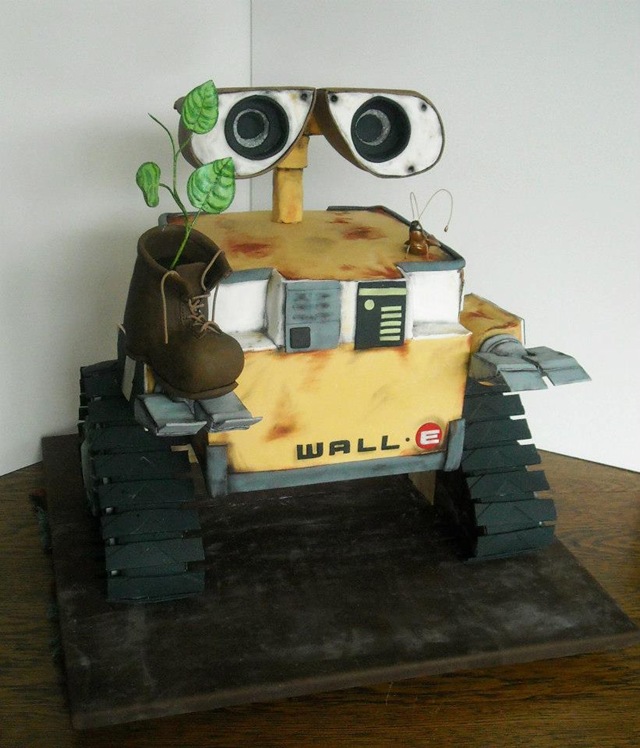 This wonderful WALL-E Cake was made by Kara's Couture Cakes for her son's 5th birthday. Don't you wish your mom could make a cake like this? Wow!
Another view of WALL-E.
I really like this photograph because it shows the amazing detail Kara put into the cake. Believe it or not, the wheels were made from sugar.
More amazing hand crafted sugar.