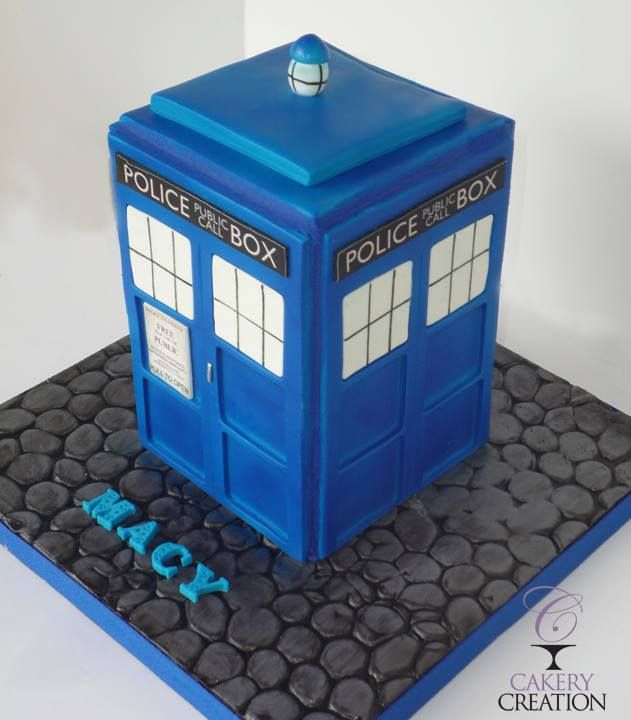 This Terrific TARDIS Cake was made by Cakery Creation.  This Doctor Who Cake does an excellent job representing this British icon.
The TARDIS is a rectangular cake painted blue with panels on each side and white windows. At the top is the black band with the words – 'Police Public Call Box'. The top of the TARDIS has a white wiht with a blue top. The door handle of the TARDIS is silver.
The top of the cake board is covered in gray cobblestones and the side of the cake board is TARDIS blue.  It looks like the TARDIS landed on a cobblestone street. The birthday name is written in blue letters on the cobblestone in front of the TARDIS.