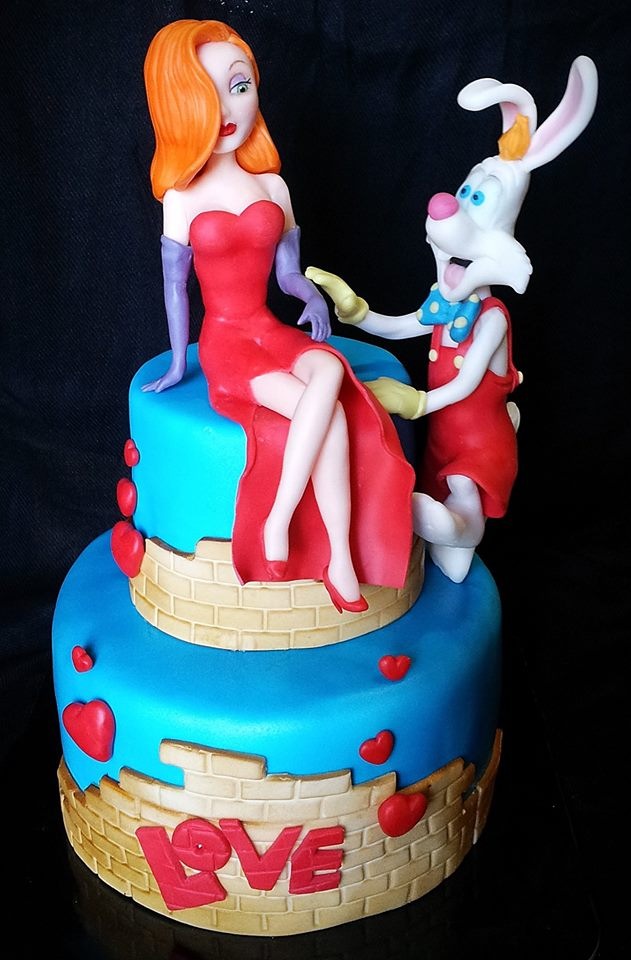 This lovely Roger Rabbit Cake was made by Giada's Cakes. Giada's figures of Roger and Jessica are terrific! The hearts and the word "love" go perfect with the look on Roger's face.
This Disney two tier cake is blue. Starting at the bottom of each layer and extending up part of the side is a brown brick wall. Red hearts are on each wall and on the cake itself. The word 'Love' is in large red letters on the bottom wall.
Jessica is wearing her red dress and purple gloves. Roger is wearing his red overalls and blue bow tie with white polka-dots.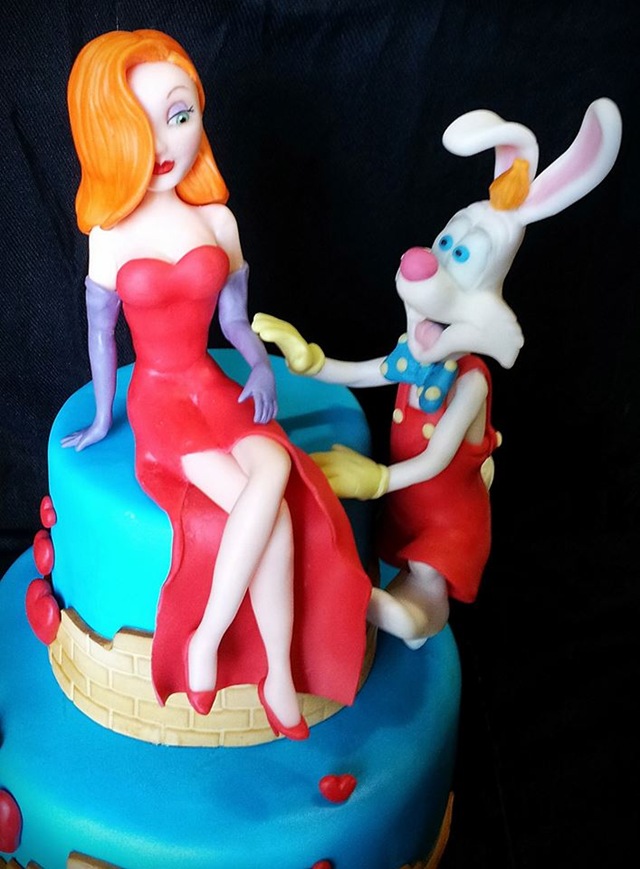 Eddie Valiant: Seriously, what do you see in that guy?

Jessica Rabbit: He makes me laugh.