Paige from Devilish & Divine – Pastry and Dessert Caterers sent me this cool Wizard of Oz Cake that she made for a 6th grade musical.  Paige had a really cool idea for this cake.  Since this was for a musical, Paige scattered costume pieces from the musical all over the cake.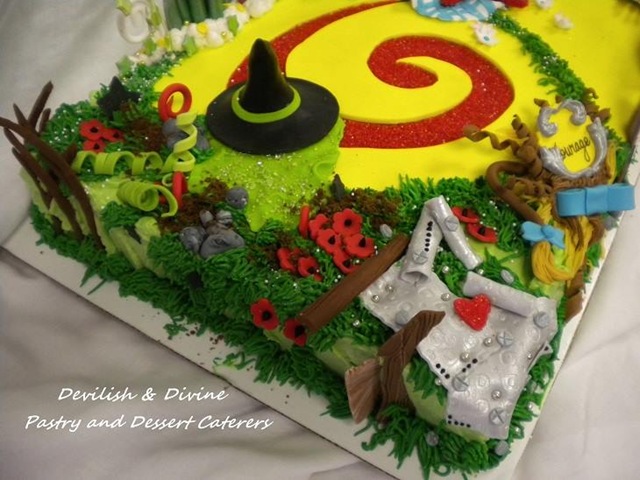 The Wicked Witch of the West's hat, The Tin Woodsman's costume and his heart, and The Cowardly Lion's costume and his medal for courage.
Dorothy's ruby red slippers and dress, Glenda's crown, and the Scarecrow's costume and diploma.