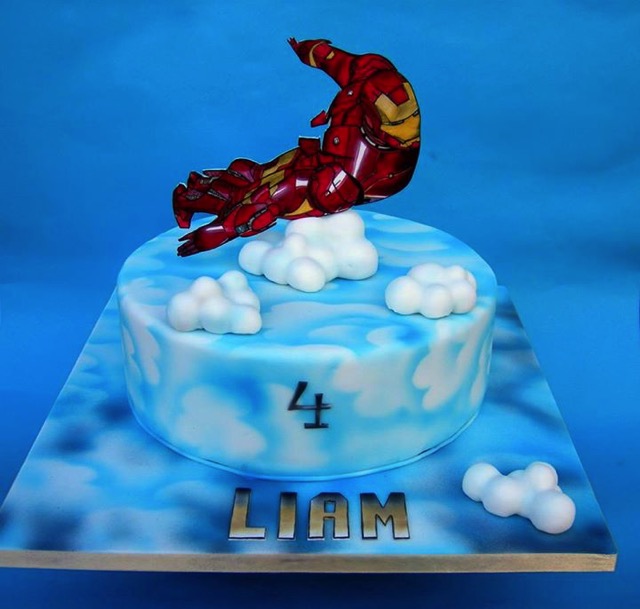 This Fabulous Iron Man Cake made by Bake Cake Create. The cake and cake board are painted to look like blue sky with white clouds.
The Birthday name is in gold letters on the cake board. A number '4' is on the side of the cake to represent the birthday age.
Sets of white puffy clouds are on the cake board and on the top of the cake. Iron Man is dressed in his red and gold armor and is flying above the cake. His arms are pulled back to help with flight. Iron Man looks a lot like one of the old tin toys. His armour looks like a bunch of small plates put together.
Take a look at these marvelous Iron Man Cakes & Cookies