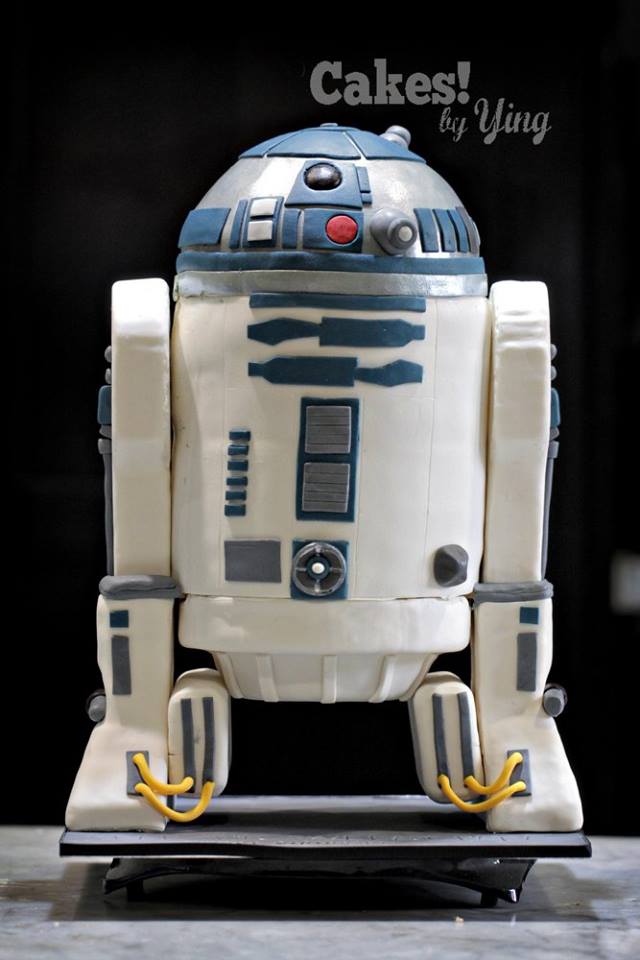 This Superb R2-D2 Cake was made by Cakes by Ying. This Star Wars cake is on a raised platform cake board.
I always enjoy seeing R2-D2 in a Star Wars movie. He is a great character.
His character showed a great dedication to his mission when he obeyed Princess Leia and got the Death Star plans to Obi-Wan Kenobi.
When Luke Skywalker flies his X-Wing, it would not be the same without R2-D2 sitting behind him in the starfighter.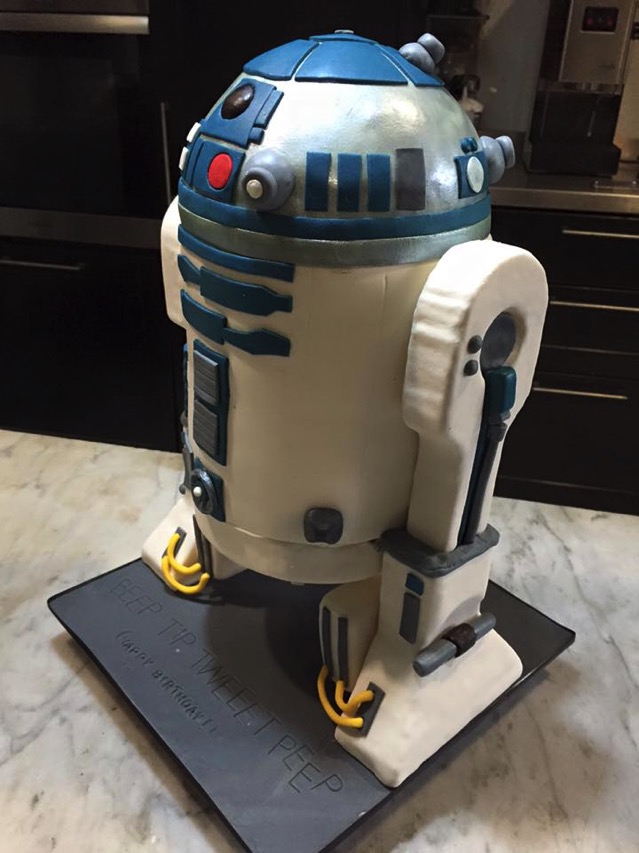 R2-D2 uses his electronic language of Beep Tip Tweet Peep to say Happy Birthday. Thankfully the translation Happy Birthday is written below R2-D2's words since the protocol droid C-3PO is not nearby.
Here's a close-up of the top part of one of his arms and his head.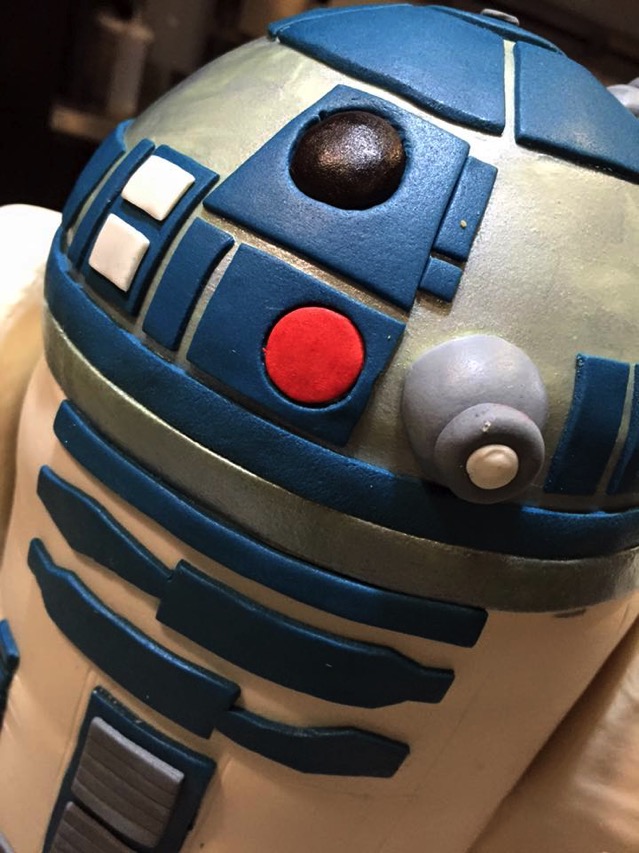 Here's a close-up of the top part of R2-D2 with the black and red sensors.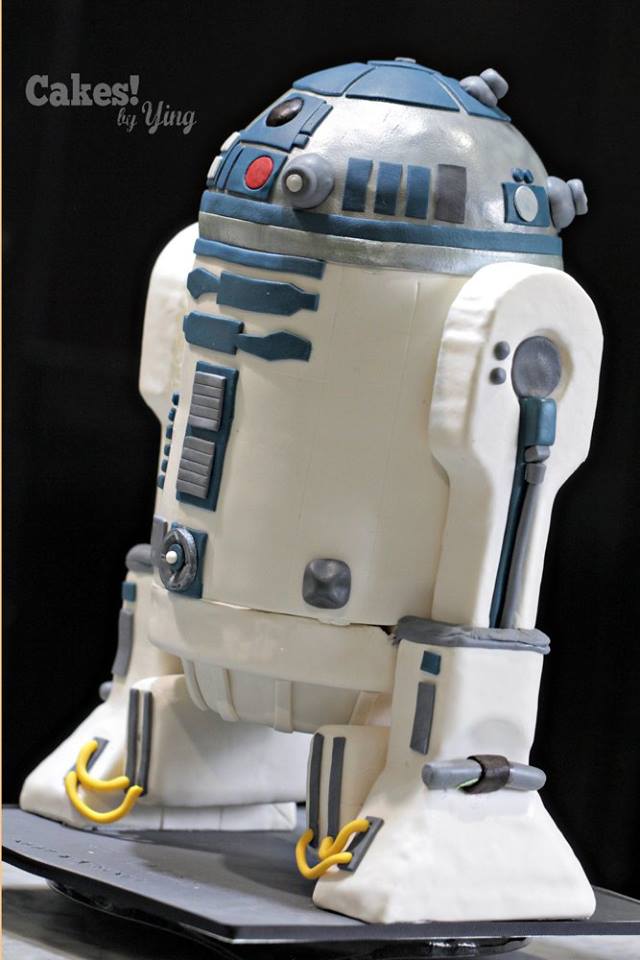 Here's a side view of R2-D2.
Check out the LEGO Millennium Falcon Cake and the Chibi Darth Vader cake also made by Cakes by Ying.
You may also like these R2-D2 cakes and cookies: