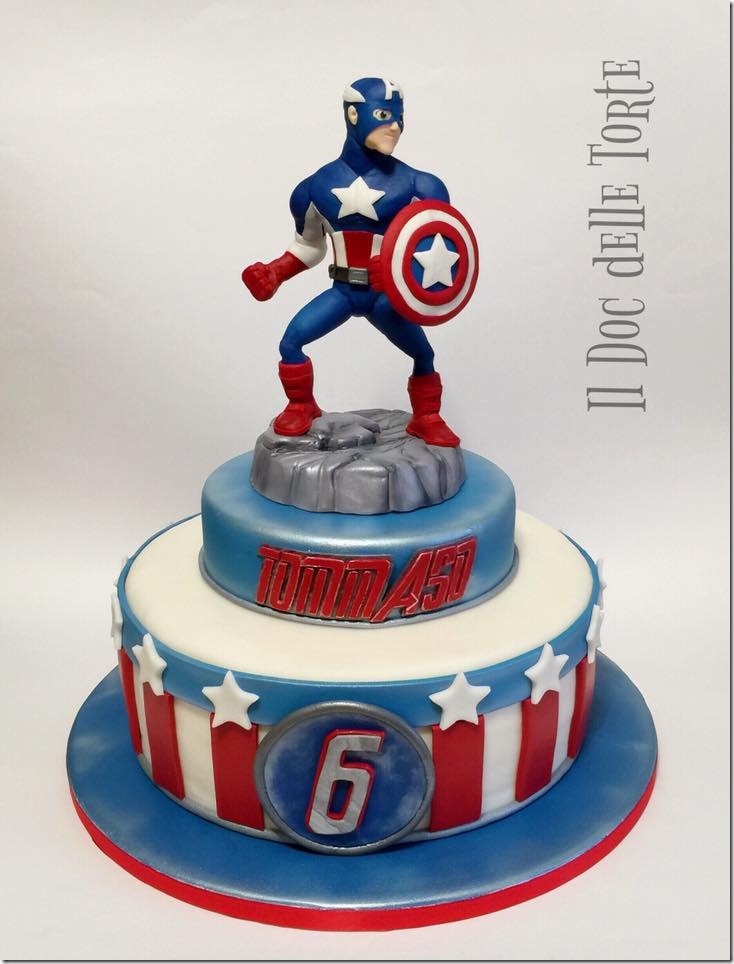 This gorgeous Captain America 6th Birthday Cake was made by Il Doc delle Torte. This is a single layer round cake with an amazing Captain America cake topper. The cake is red, white, and blue. It has a blue band running along the top edge. There are white stars and under each white star is a red stripe. This great design makes it look a little like an America flag. In the center is a round circle with the number 6 on it.
The Captain America Cake Topper is simply amazing. The bottom is blue and has the child's name on it. I like how the name is spelt with the Avengers stylized A. The figure is designed to look like the Captain America Figure from Disney Infinity. Both are standing on rocks, both have their shields in the same position, and both have there other arm in the same spot. The figure of Captain America is absolutely fantastic.
In addition check out these amazing Captain America Cakes and Cookies.