This marvelous Morticia Addams Cake was made by Silvia Mancini Cake art & Co. Silvia is famous for her hand sculpted figures and looking at Morticia you can see why. I really like how Morticia's head is a little larger than in real life so that you can see the amazing detail. Morticia has been played by multiple actress. I think this version looks like Carolyn Jones from the classic TV series.
I always thought Carolyn Jones contribution to the Addams Family was underappreciated. In many ways, she was the straight man to Gomez and Uncle Fester. Carolyn and John Astin's chemistry was one of the things which really made the show.
I've always liked Morticia's dress especially how it spreads out at the bottom. While it is beautiful, it always looked impossible to walk in. I'd be tripping over it or catching it on stuff.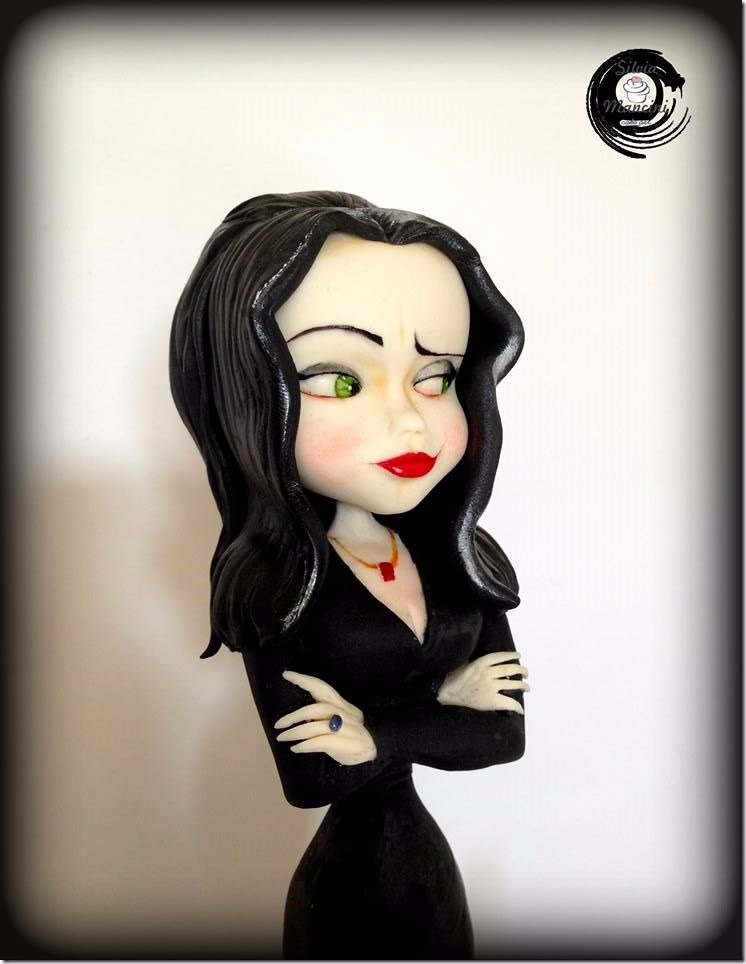 It is different to see Morticia in color. In my mind, I always see the Addams Family in black and white.
Take a look at these Addams Family Cakes, Cupcakes, and more