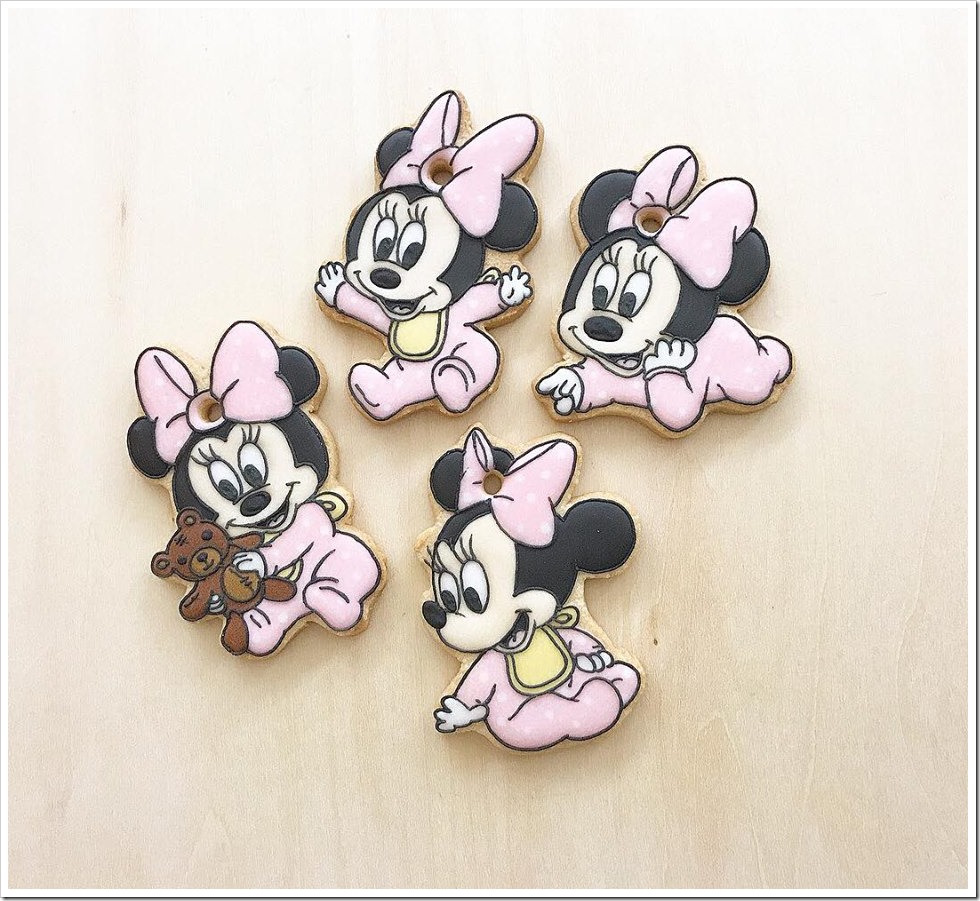 Penny Chen Cookie makes adorable cookies featuring Baby Minnie Mouse.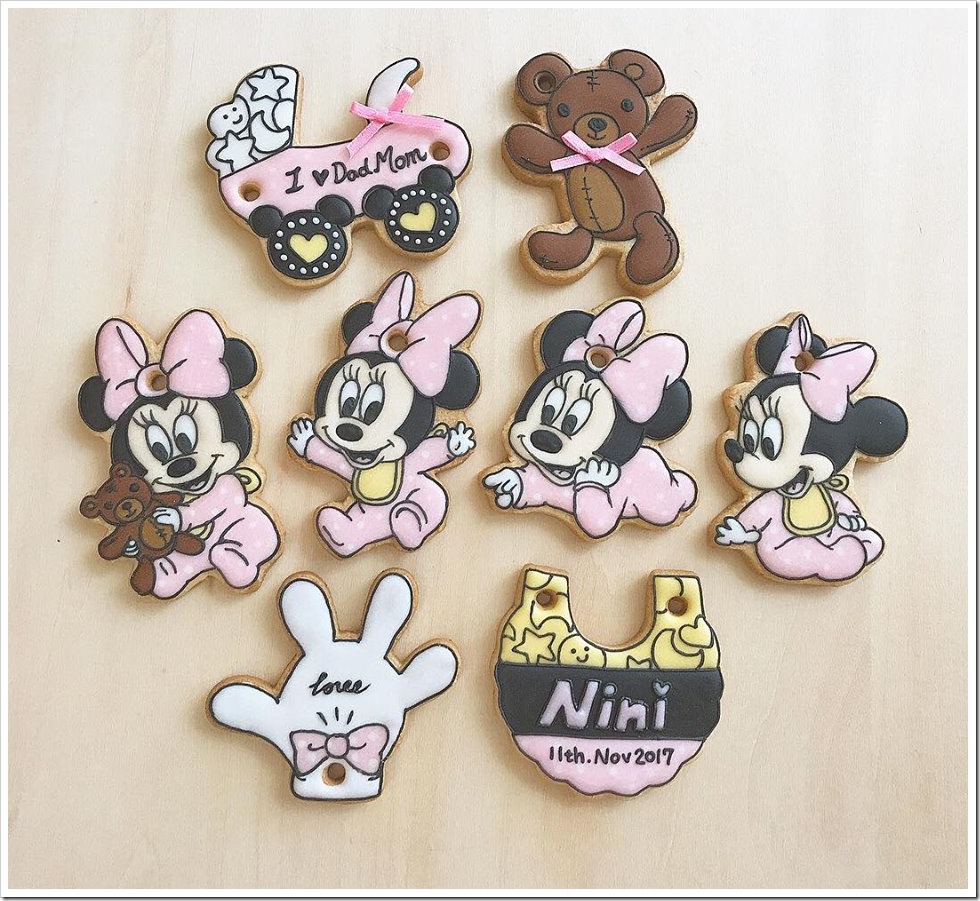 Penny's Minnie Mouse is wonderful. Minnie looks like she crawled out of a Disney cartoon.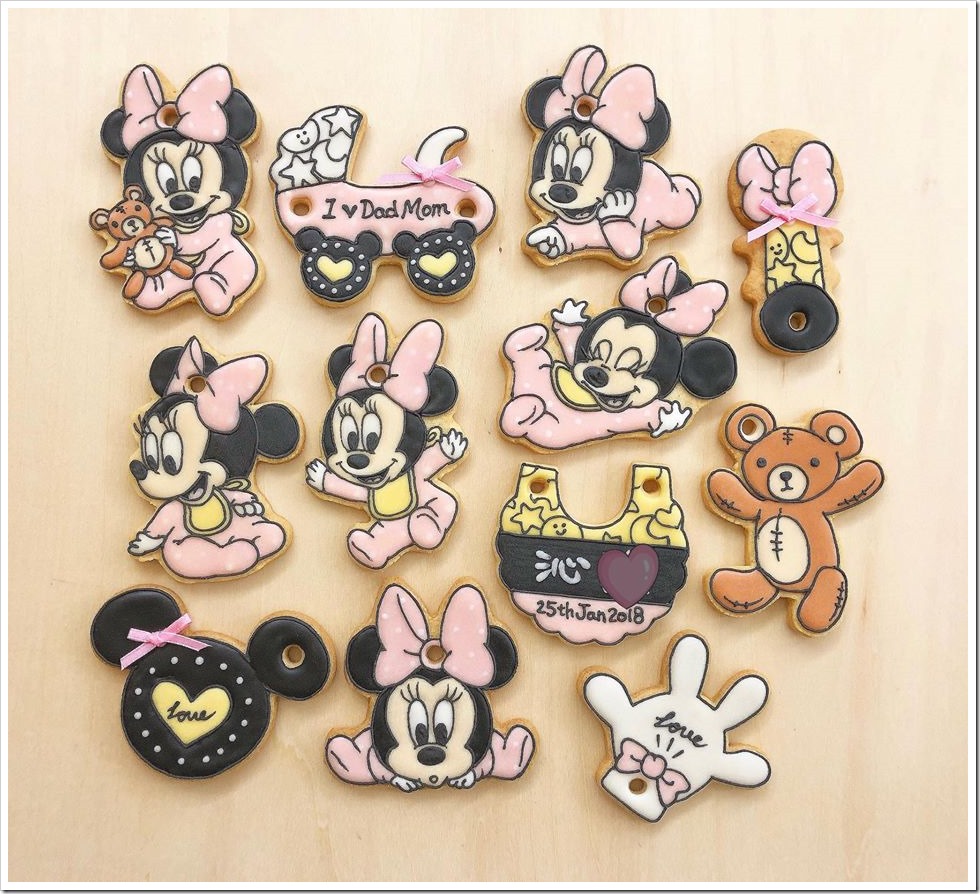 I love the range of expressions Penny gives Minnie Mouse.
If you liked today's post, please come back tomorrow – I'll be featuring Penny's wonderful cookies featuring Baby Mickey and Minnie.