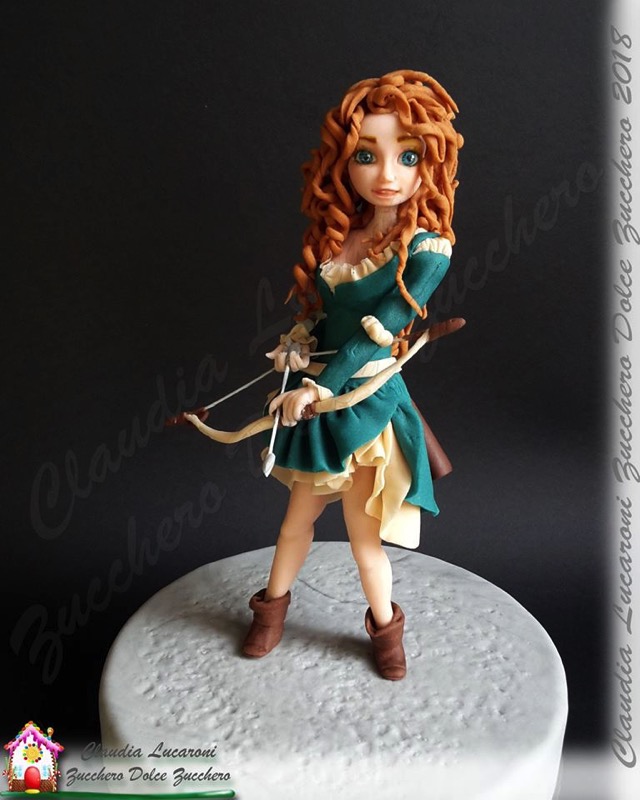 This Superb Princess Merida cake topper is an excellent edible 3-D sculpted figure of Merida from Disney's Brave.
She has her bow and arrow in her hand. She is wearing a blue dress with beige trim and brown boots. She has curls in her hair.
This wonderful cake was made by Zucchero Dolce Zucchero by Claudia Lucaroni.
Also, check out these wonderful Brave Cakes and Cookies.