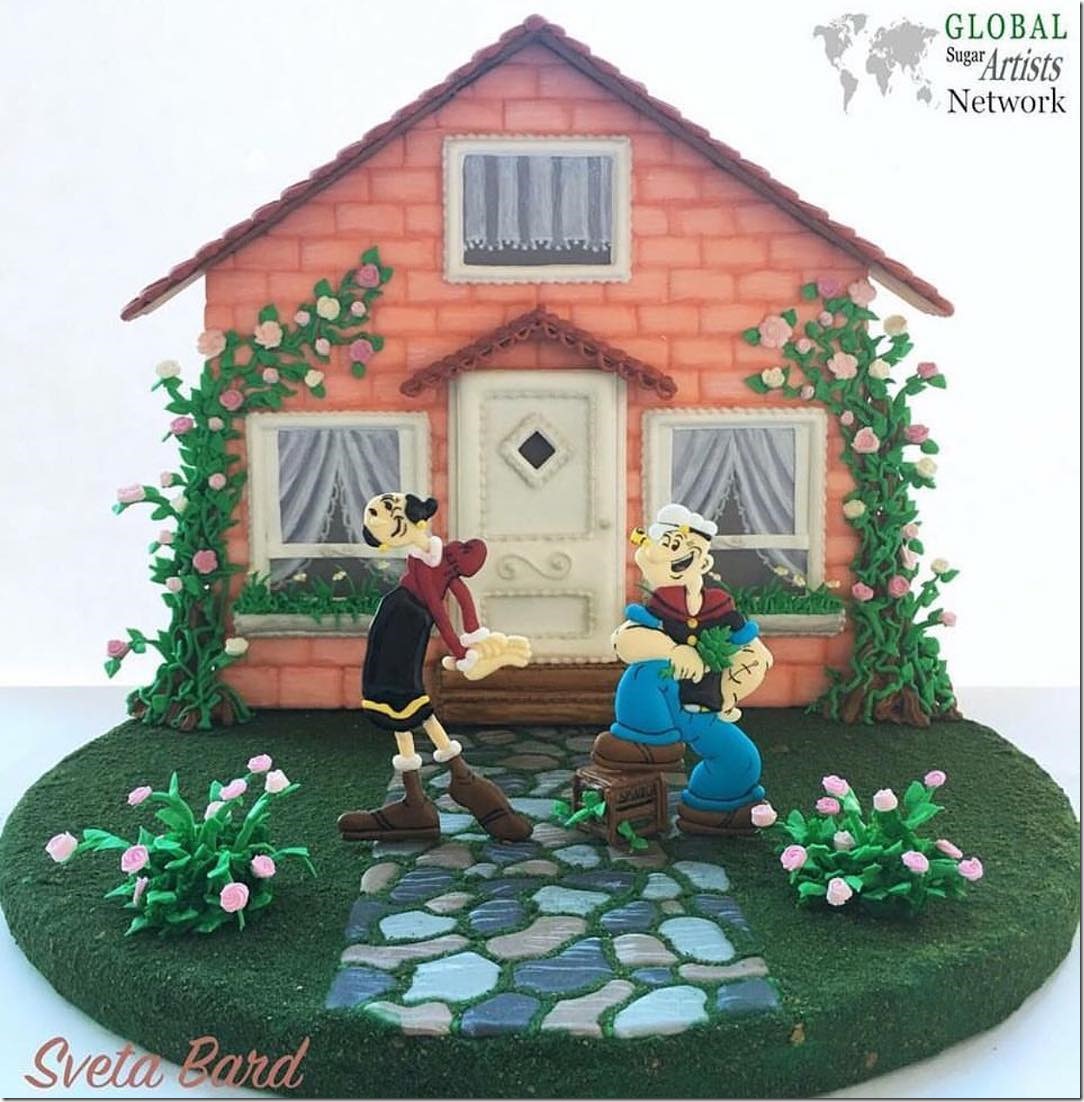 Popeye and Olive Oyl's dream house was made by Sveta Sweet Cakes as part of the I Love The 80s Cake Collaboration. Sveta made all of this from Royal icing. This is a pretty pink brick cottage. The detail on the cottage is amazing! It has windows with lace curtains, window boxes with flowers, an intricate front door, vines growing on the side, and a shingled roof. There is a cobble stone walk way leading to the cottage. The walkway has flowers beside it. Popeye & Olive Oyl are in front of the cottage.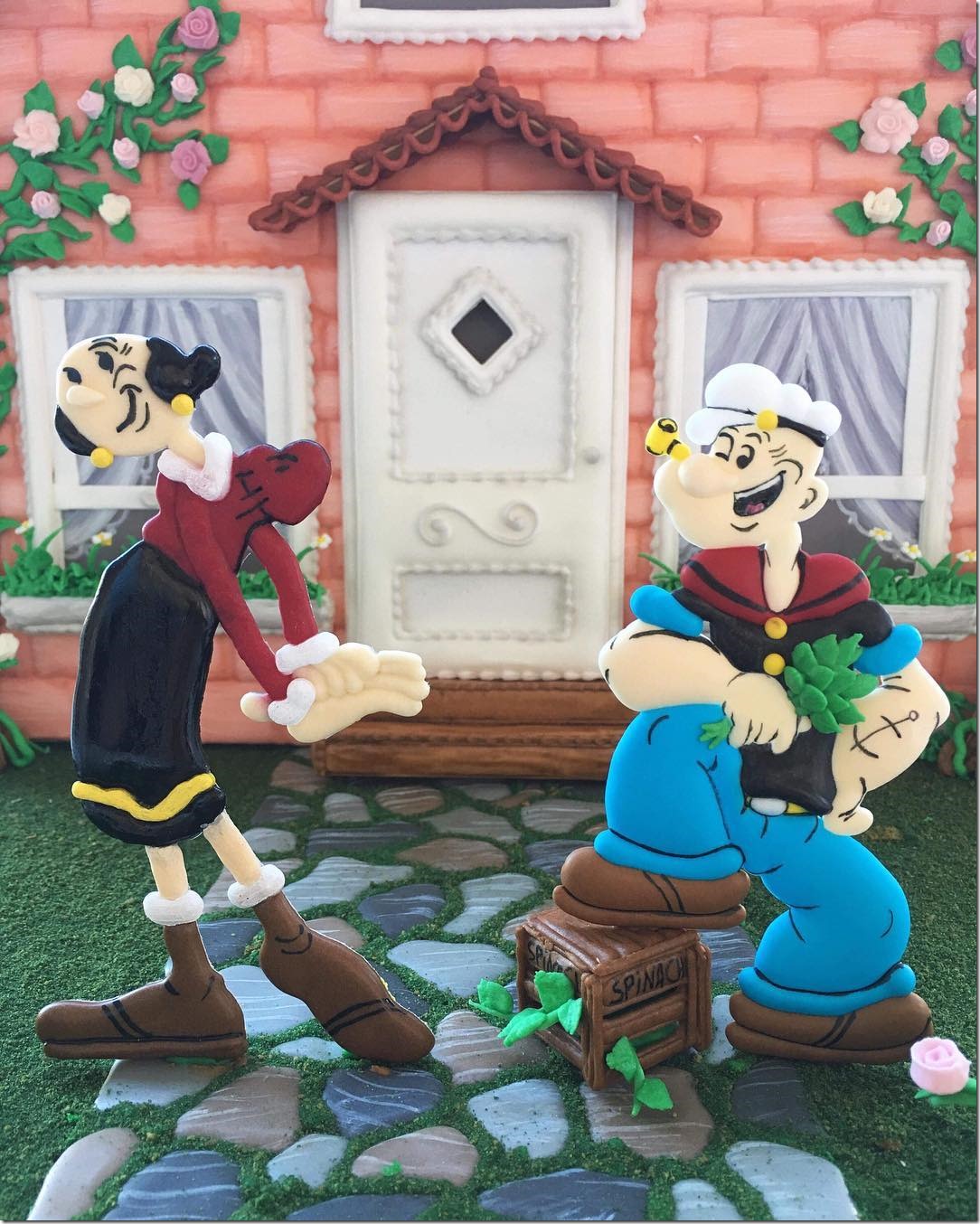 Popeye is resting on foot on a box of spinach and holding some in his hand. Olive Oyl has her classic expression of being so in love with Popeye that her heart is beating so hard that you can see it.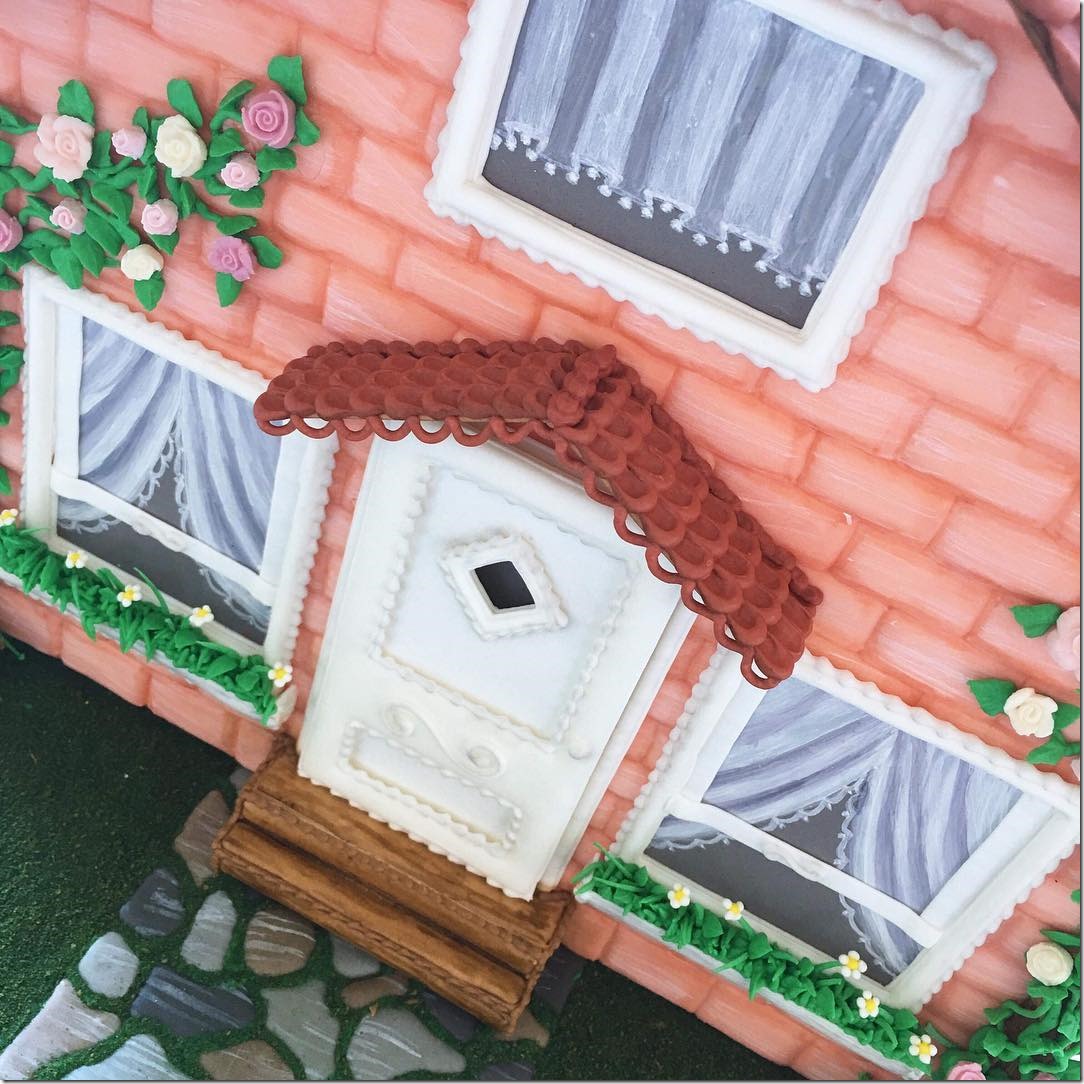 Here is a close-up of this stunning cottage.