Isa Herzog Cake Designer made these wonderful Up cupcakes. Each set has a main character and then two accompany cupcakes with different Wilderness Explorer supplies. The detail on Carl is absolutely amazing. Look at his suite. You can see stitching, creases, pockets, a zipper and that his pants are rolled up. That is unbelievable detail for a cupcake.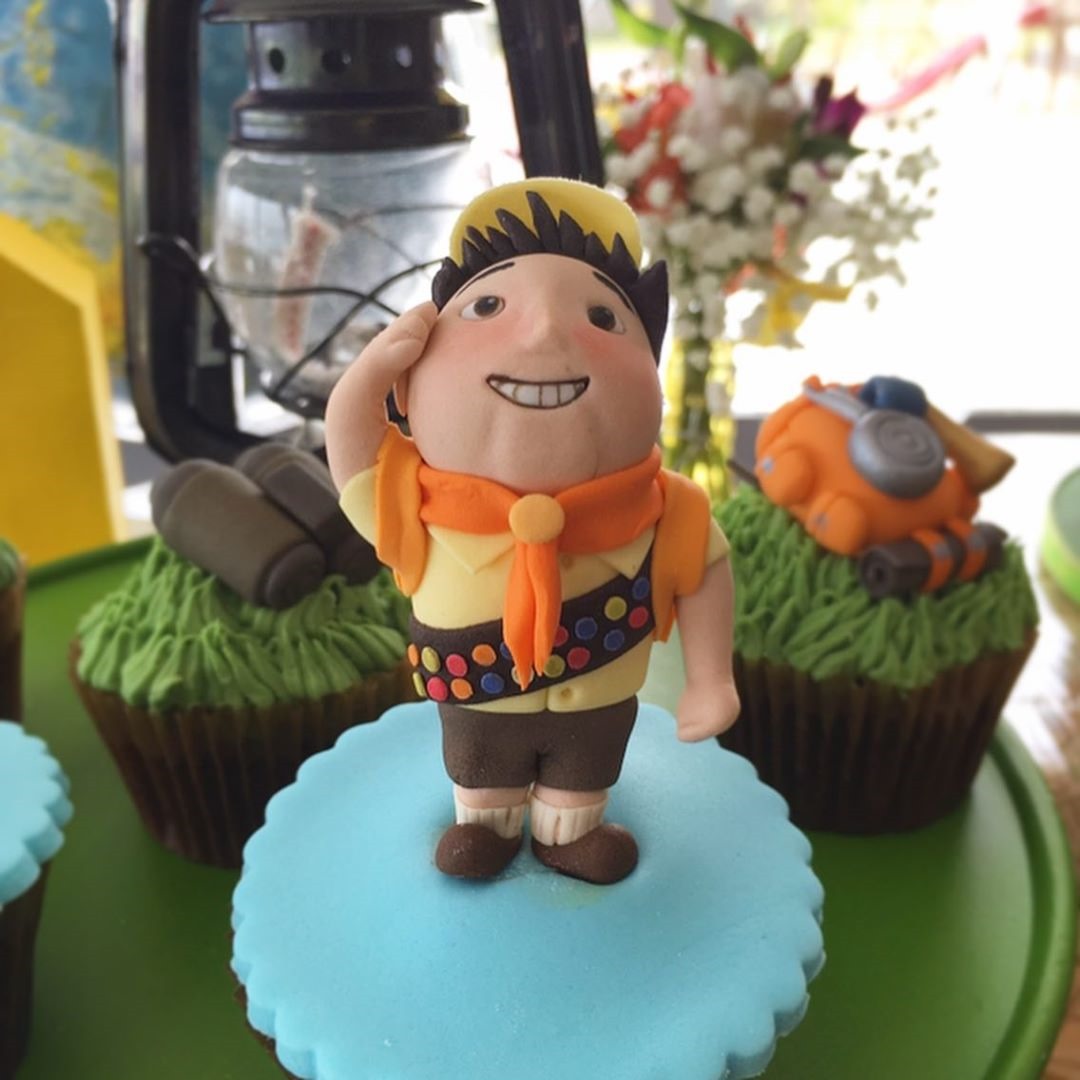 Russell is in his Wilderness Explorer outfit. I really like the matching backpack on the cupcake behind him.
Dug looks adorable.
Kevin looks cute and colorful.