This Steampunk Cake was made by Eman Taher of EmAn TaHer Cake Design from Egypt.
This Marvelous cake was created for the Steam Cakes – Steampunk Collaboration. To celebrate the Steampunk International Day, Cake Artists from around the world gathered to create their own edible Steampunk masterpieces.
This cake is based on Heath Ledger's version of The Joker in The Dark Knight. He is handprinted on the side this cake. He is wearing a gold monocle with a gold chain.
This is the first Steampunk Joker cake that I have seen.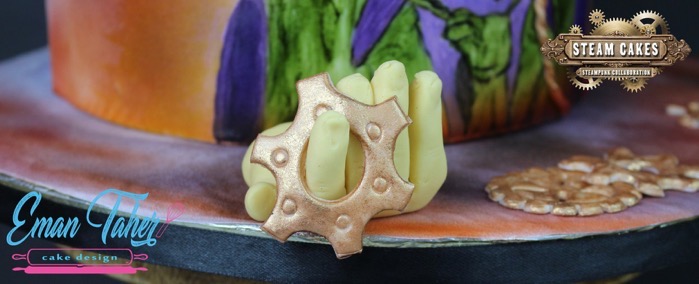 He is holding a metal gear in his hand.