This pink Marie cake features her as the star of the cake. This multi-tiered cake has fondant yarn balls and chocolate gold and pink spheres and clear gelatin spheres above and below Marie. She is playing with the pink yarn and has a strand in her paw. The spheres add a nice splash of color to the cake.
This wonderful cake was made by NameLaka.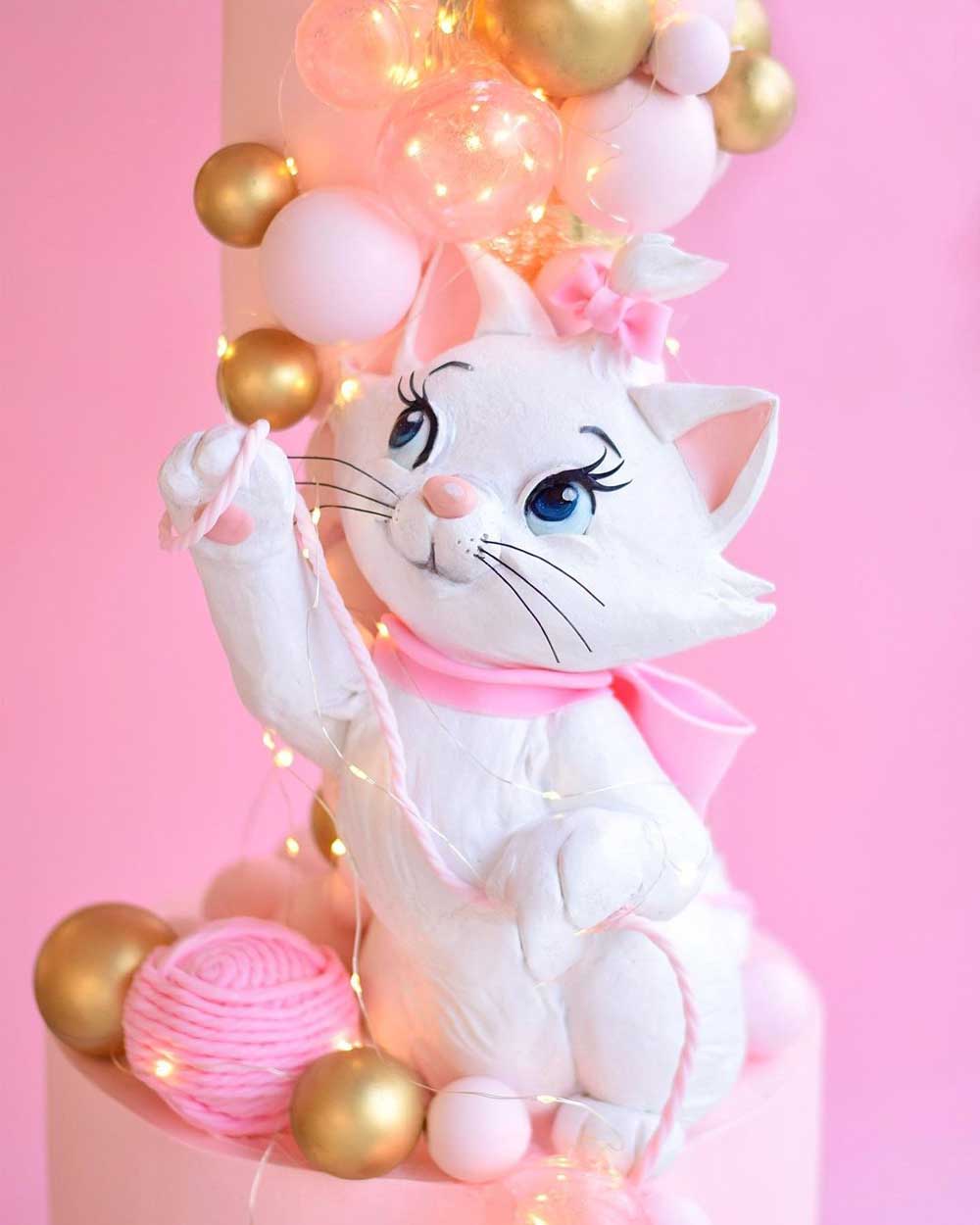 Here's a close-up of the fondant Marie figure which is the central focus of the cake.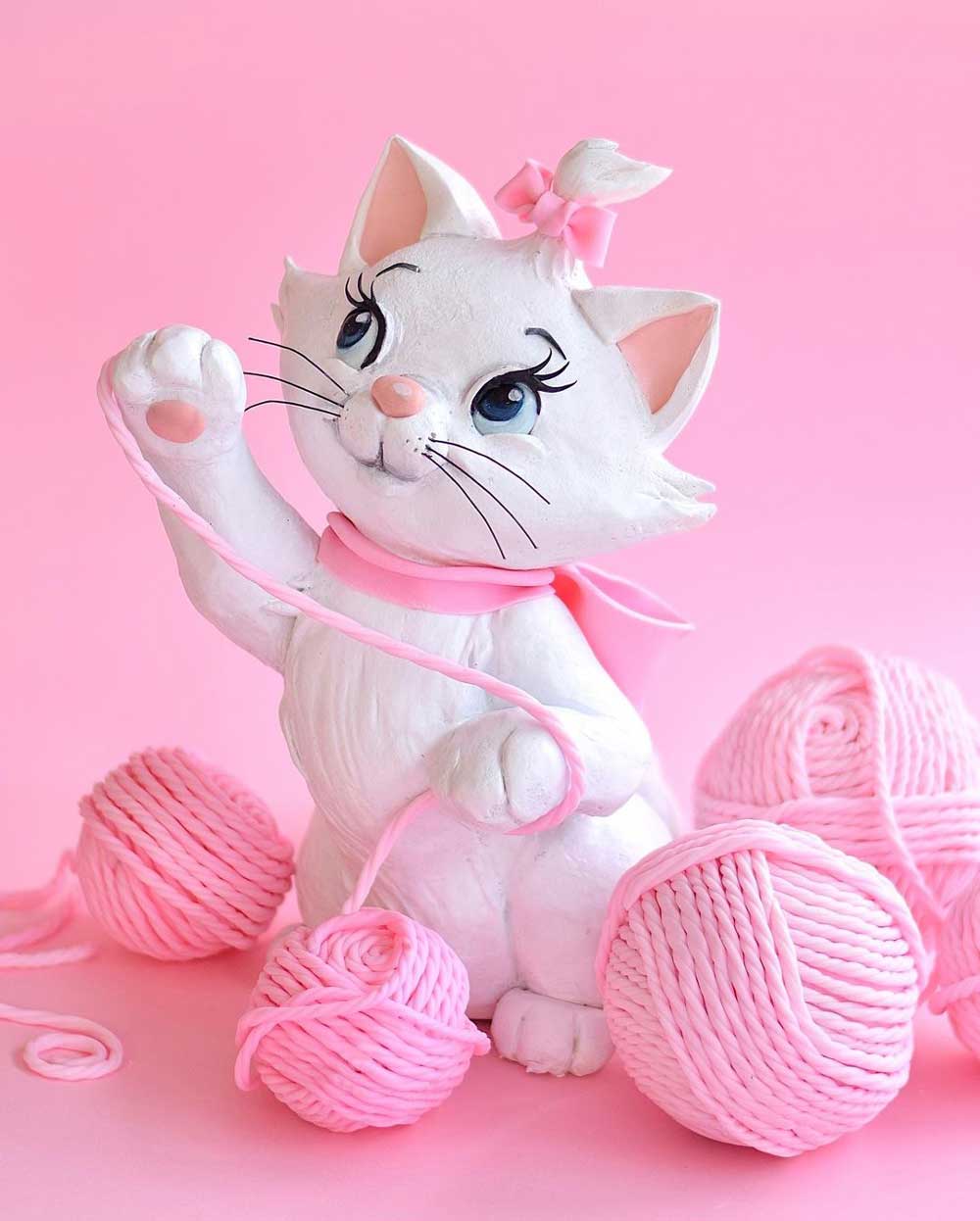 Here's the fondant Marie figure surrounded by balls of pink yarn.
These Marie Cakesicles are a nice addition to go along with the cake.
More Aristocats Cakes & Cookies.