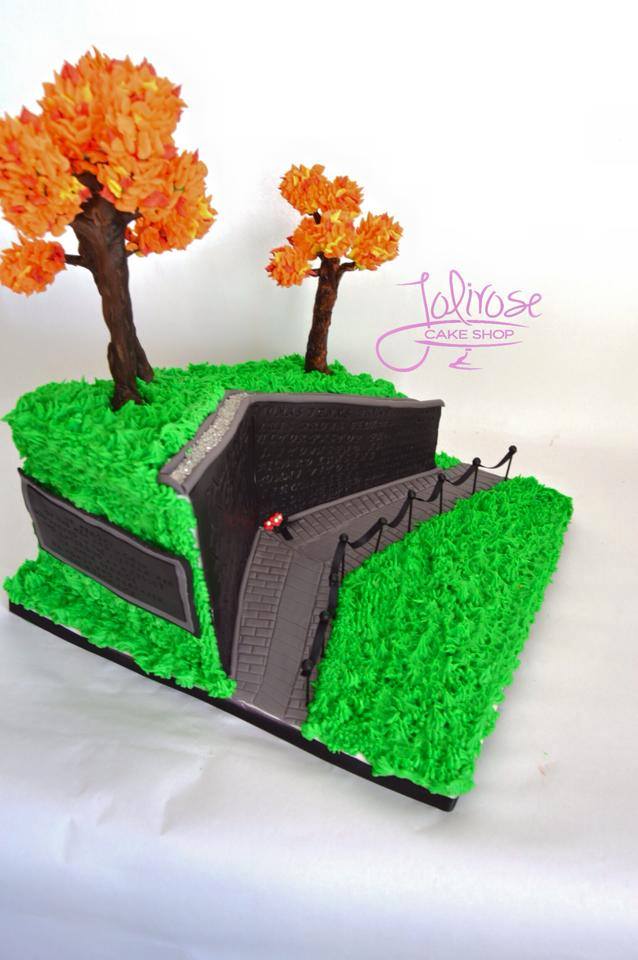 This Vietnam Veteran's Memorial Cake is made to look like a small part of the Veterans Memorial Wall. This memorial is to the heroes who died in service to their country in the Vietnam conflict. The memorial includes the Vietnam Veterans Memorial wall, the Three Servicemen statue and the Vietnam Women's Memorial.
This cake was made by the Jolliness Cake Shop as part of In Their Honor, A Memorial Day Collaboration.
Here's a close-up with a bouquet of flowers.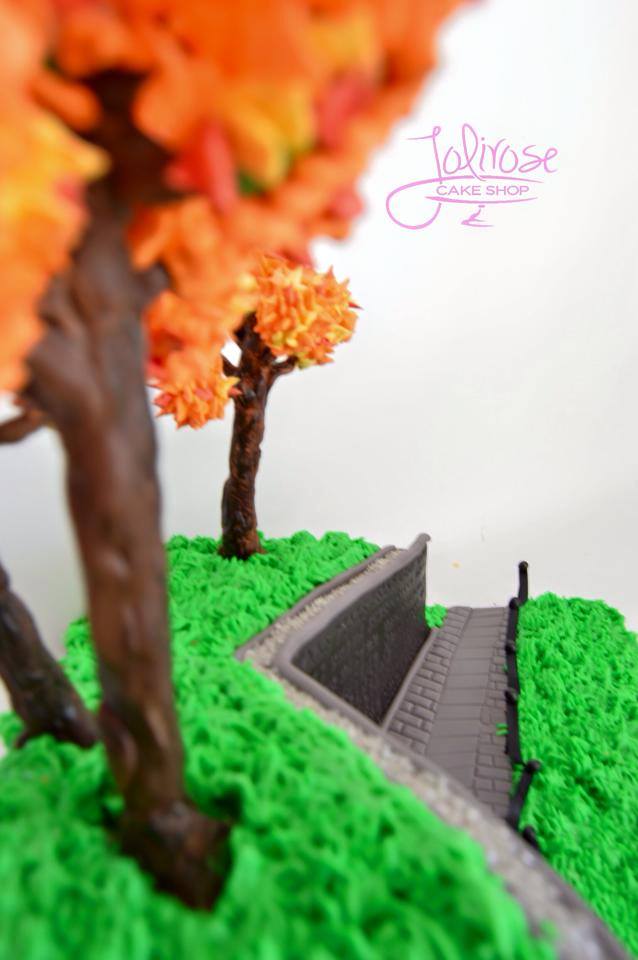 The brave men and women who have given their lives for our country have demonstrated the Purpose, Direction, and Motivation necessary to keep the citizens of this great nation free.
We owe our freedom to the brave sacrifice of the men and women of the United States Army, Air Force, Navy, Marine Corps, and Coast Guard.