Elina from Bake-a-boo Cakes made this cute Cut The Rope Cake.  Her girl version of Om Nom is adorable.
These awesome Cut the Rope Cake and Cookies were made by Mepu Wuk.  I can't decide if I like the cake or cookies more.  Both are terrific.  I think my favorite part is that 3 on the cookies is made to look like Om Nom.
Here are three close-ups of this awesome Cut The Rope Cake: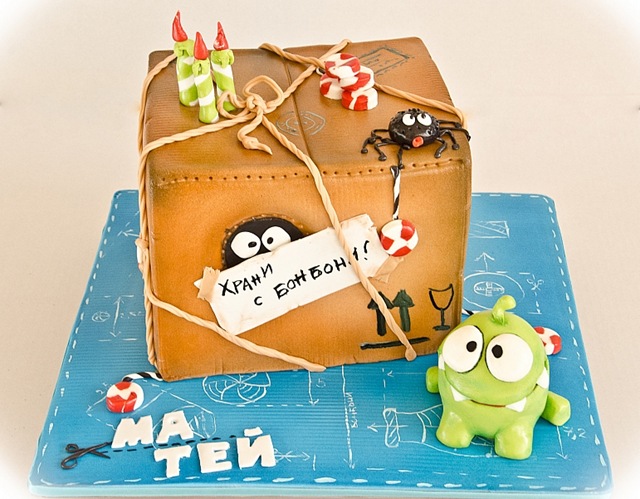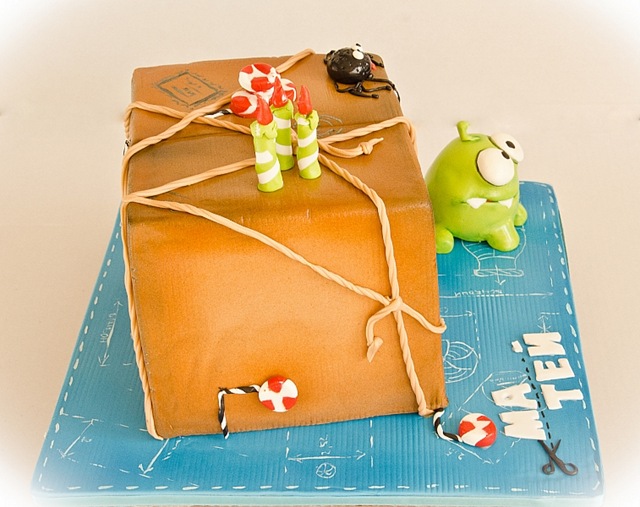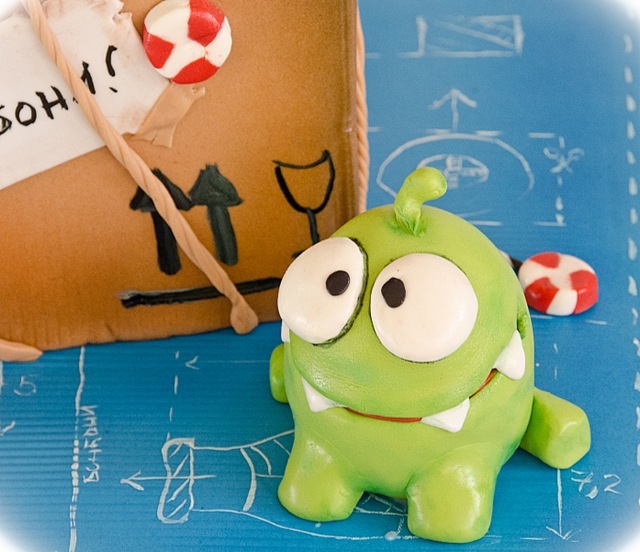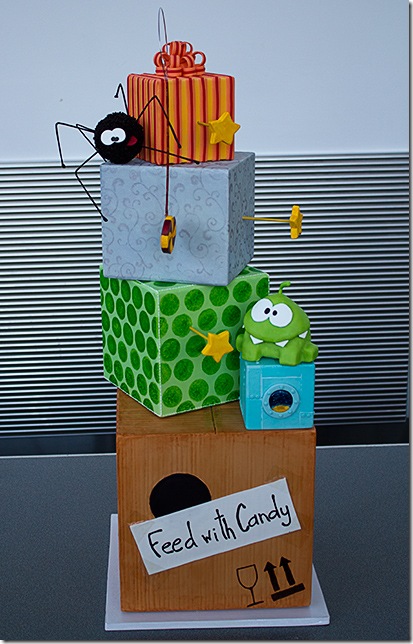 Cut The Rope is one of the best selling games on the iPhone, iPad and iPod Touch.  It features Om Nom, an adorable hungry green monster.  Suspended by rope above Om Nom is a piece of candy.  Between the candy and Om Nom are different obstacles, so the timing, angle and sequence of your cuts make all the difference.  You also need to hit as many of the three stars as possible along the way.  You need them to open new boxes, i.e. level packs.
This amazing Cut The Rope Cake was made by Kelley Stockton from Crazy Beautiful Cakes.  Kelley created this wonderful cake for the 2011 Sweet Times in the Rockies cake competition.
This cake has everything: Om Nom (the cute hungry green monster), the candy, three stars, a spider, the cardboard, fabric, foil, gift, and the cosmic boxes.  It doesn't have the Valentine Box, but that's because Kelley created this awesome cake before those levels were added.
Here are more pictures of this awesome cake: