This is dedicated to Eliana Clemente whose favorite Pixar character is WALL-E.
This amazing WALL-E cake was created by Edward and Antoni Frys of the European Cake Gallery in Texas. Edward and Antoni also made the amazing Star Trek Enterprise Cake.
This wonderful WALL-E cake was Temeraire's entry in the Sydney Royal Easter Show Cake Decorating Competition 2009.
Here are more pictures of this wonderful cake: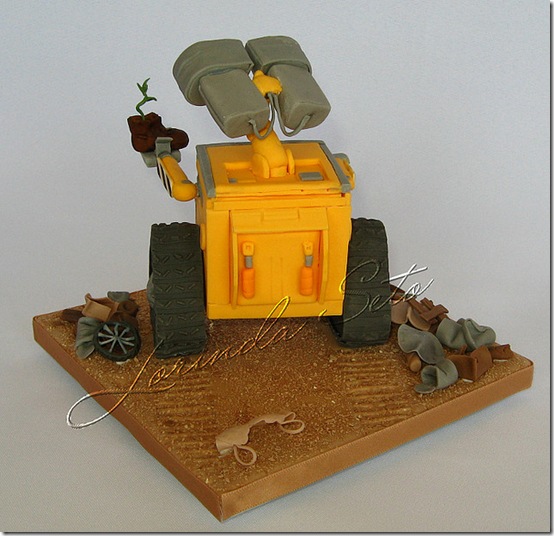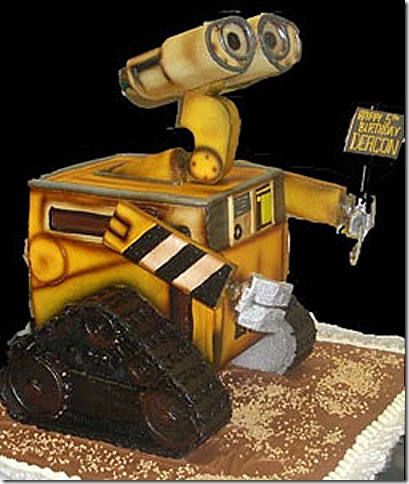 I do not know who baked this wonderful WALL-E birthday cake.
This adorable WALL-E birthday cake was made by Mary Fairy Cakes. The cake was covered in sugarpaste. The WALL-E figure was made from runout royal icing and built up collage style. The cake board was covered with brown sugarpaste and coloured sugar for dirt.