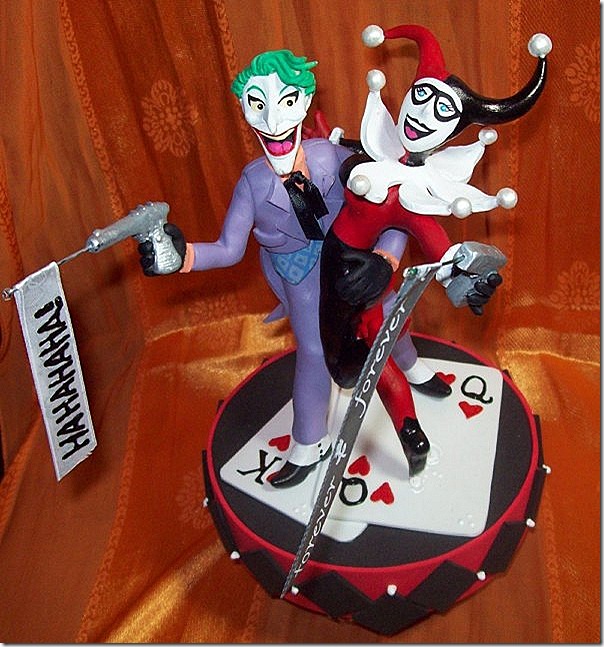 This amazing Joker & Harley Quinn cake topper was made by Kharygoarts. Of the hundreds of cake toppers I've looked at, this one is my favorite. You can order this or another custom cake topper for Kharygoarts' store.
Why is this one my favorite?
The figures are amazing. They look like they jumped out of an episode of Batman: The Animated Series.

The color scheme is wonderful.

Kharygoarts

blended the Joker who is purple, white, green, orange, and black and Harley Quinn who is white, red, and black and made it beautiful.

The little touches, such as Harley Quinn's high heels and Joker's spats and pocket watch, are fantastic.