If you've read Between the Pages for any length of time, you know that I am a massive fan of both Star Wars and Star Trek. When I saw these Star Wars and Star Trek Wedding Cake Toppers, I had to share them. Both toppers were made by Wonderland Toppers.
This great topper has the groom dressed as Han Solo and the Bride dressed in a red and black Starfleet uniform. The Millennium Falcon and the Enterprise are on the ground in front of the bride and groom.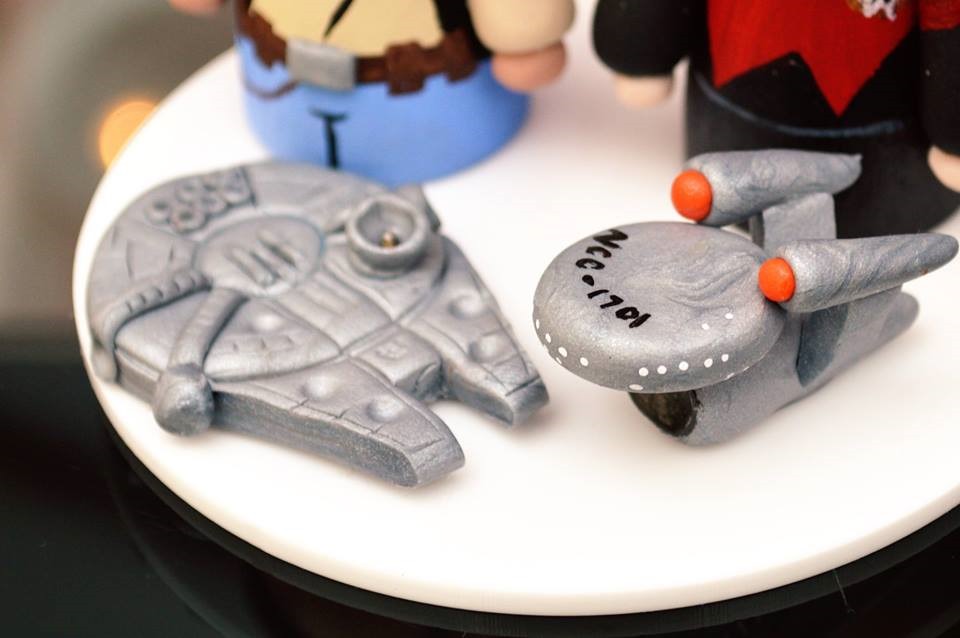 Here is a close-up of the Millennium Falcon and the Enterprise.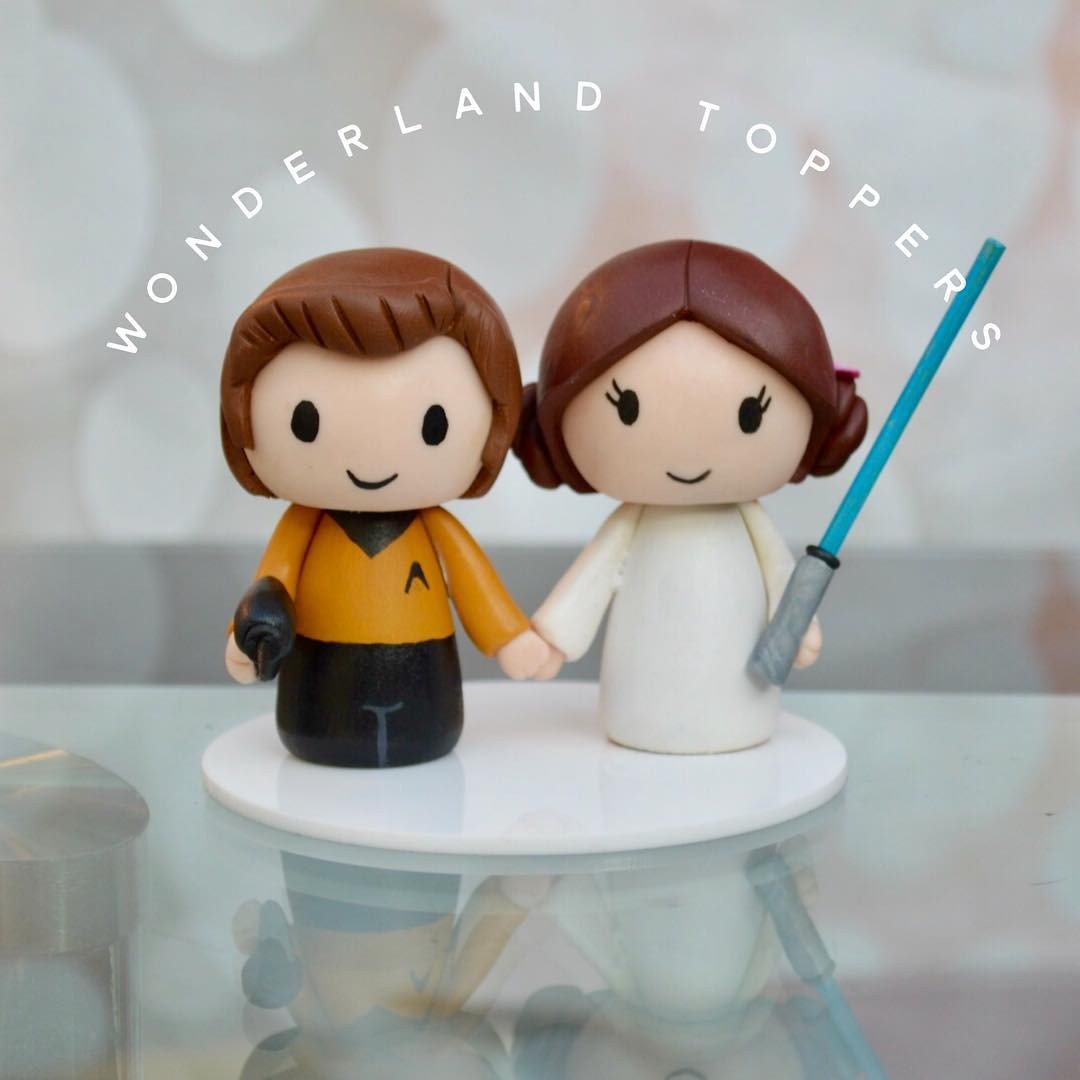 Wonderland Toppers also made this great Captain Kirk and Princess Leia Wedding Cake Topper. Kirk is in his gold uniform and holding a phaser. Leia has her classic hairdo. She is dressed in a white dress and holding a lightsaber.
Looking for more Star Wars or Star Trek wedding topper ideas?
This cute topper features Spock marrying Wonder Woman.
This Han and Leia Wedding Cake Topper has their famous lines I Love You…I Know.
This topper features the unusual couple of Boba Fett and Princess Leia.