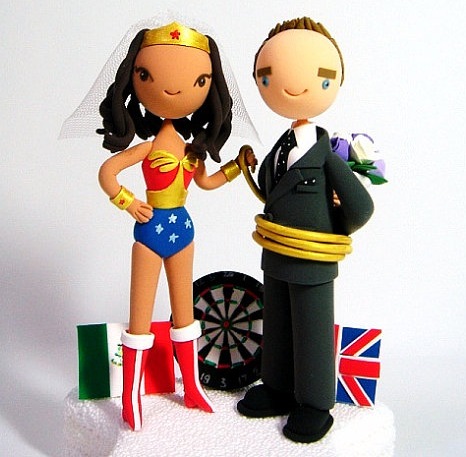 This terrific Wonder Woman Cake Topper was made by Serena Kim in Seoul, South Korea and can be ordered from her Etsy shop.
The wedding cake topper features the bride dressed as Wonder Woman and the groom in a suit.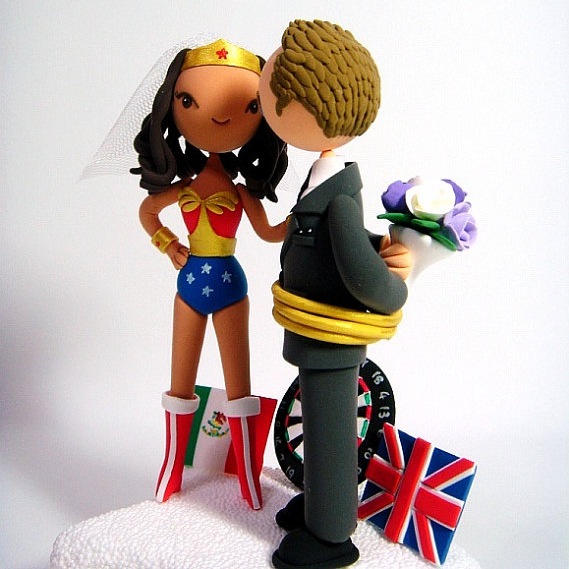 Wonder Woman looks terrific in her classic costume and wedding veil. Wonder Woman's face is designed to look like the bride. Wonder Woman has lassoed the groom. He is a keep and she doesn't want him to get away. Behind Wonder Woman is the flag of Mexico.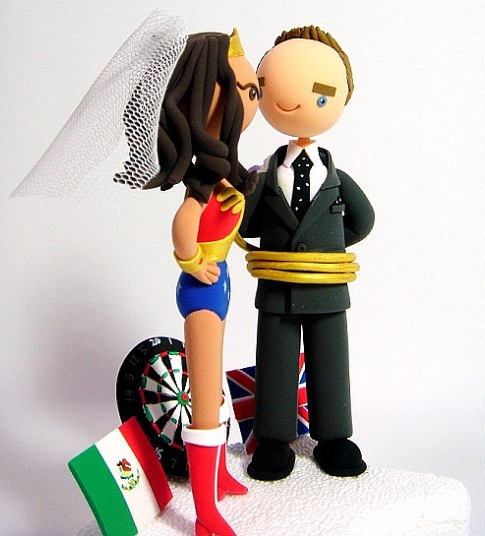 The groom looks spiffy in his black suit, white shirt, and black and white tie with matching handkerchief. You can't see it in this picture, but the groom is holding bride's bouquet behind his back. The bouquet has purple and white flowers. Behind the groom is the flag of England. Between the two flags is a dart board.