These Wonder Woman 5th birthday cookies are terrific cookies featuring a hand-drawn Wonder Woman cookie surrounded by red, blue, and gold Wonder Woman costume themed cookies.
These wonderful cookies were made by Kirkie Kookies.
The primary colors of these cookies are red, blue, and gold. The Happy Birthday cookie is shaped like a comic sound effect. A heart shaped cookie has a red order with white stars and a blue heart in the middle. The gold Wonder Woman logo is on top of the blue heart. Another cookie looks just like her costume. In addition, the birthday name is on another cookie. The writing is in white letters. The background is red with darker red stripes and gold stars. I love the bright colors of these cookies.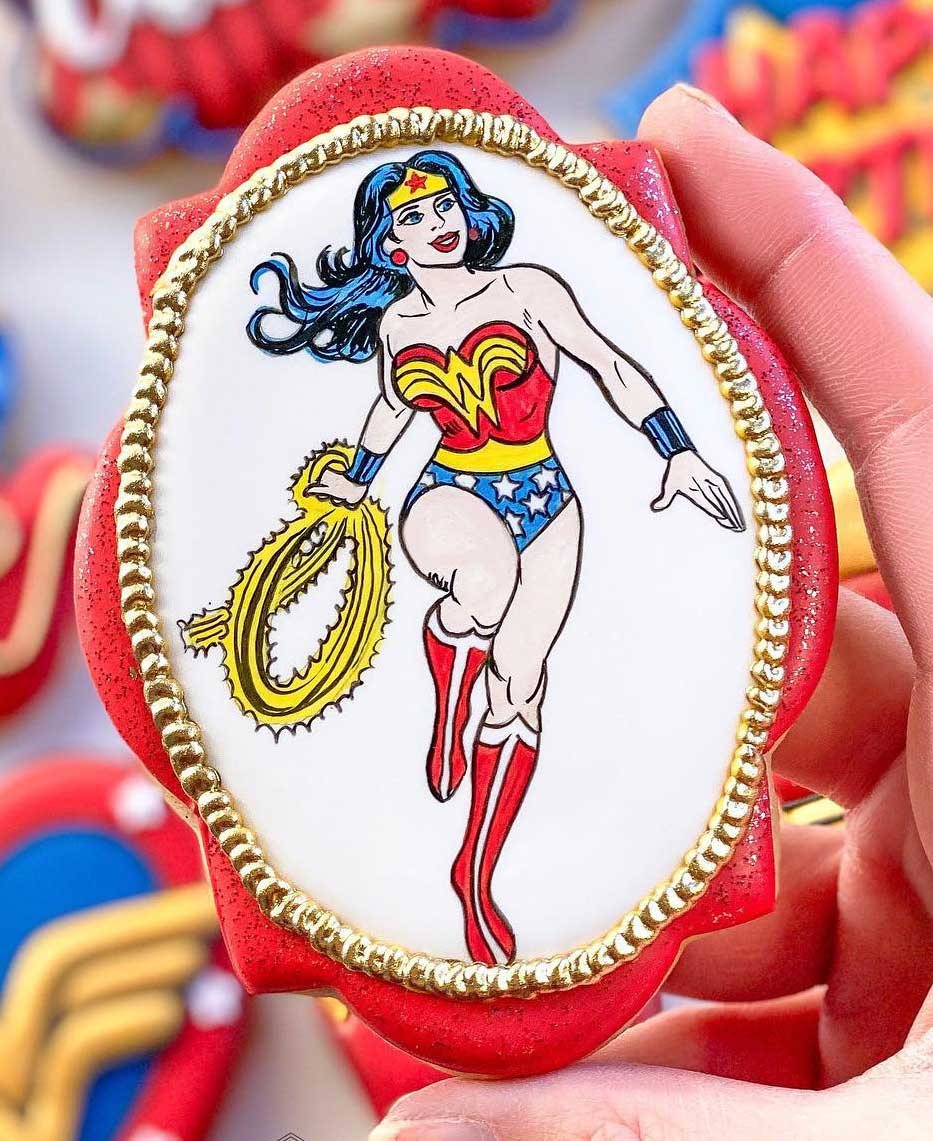 The key cookie of the set is this hand-drawn Wonder Woman cookie. She looks like she was taken from a comic book panel. The red, blue, and gold on the other cookies draw out these colors on this cookie.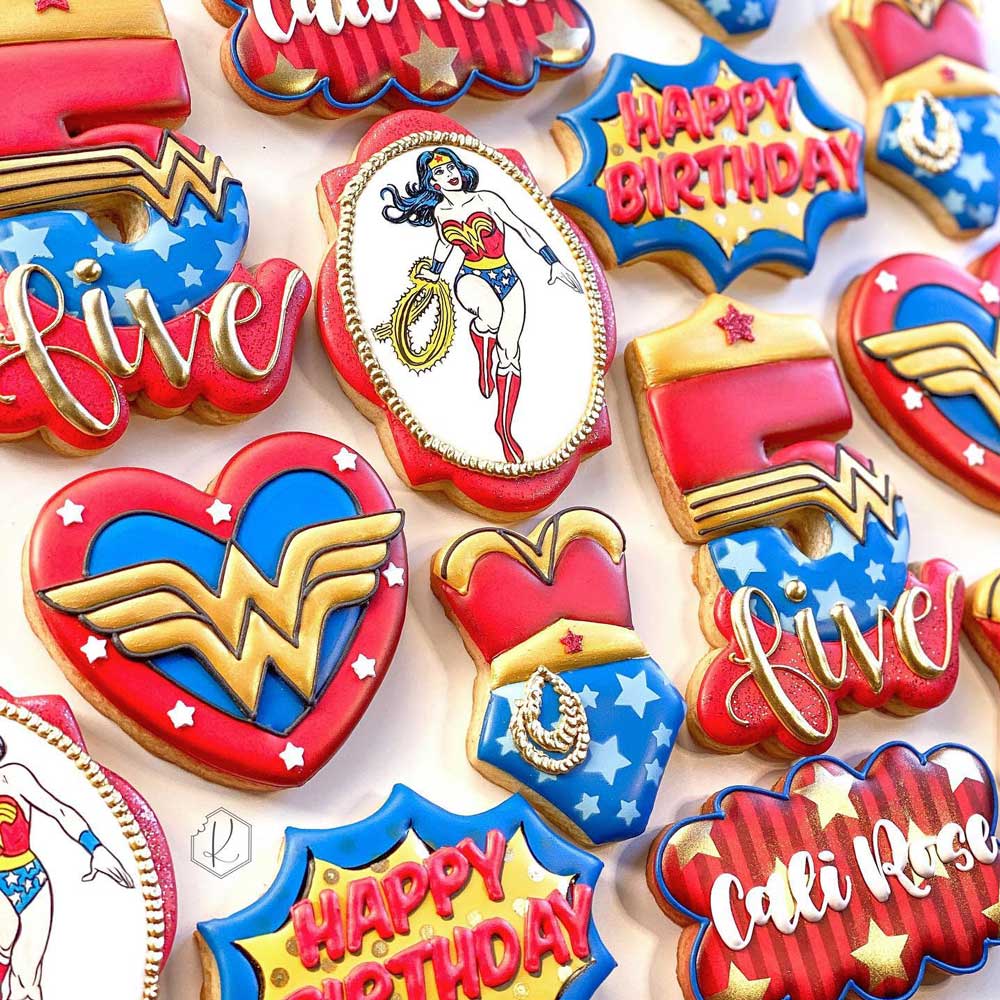 The number 5 cookie has a gold crown on top and the five itself is made to look like her outfit. The bottom of the cookie has the word five written in gold letters.
For more Wonder Woman party ideas look at this Wonder Woman cake with a hand-drawing of her and this chibi Wonder Woman cake.