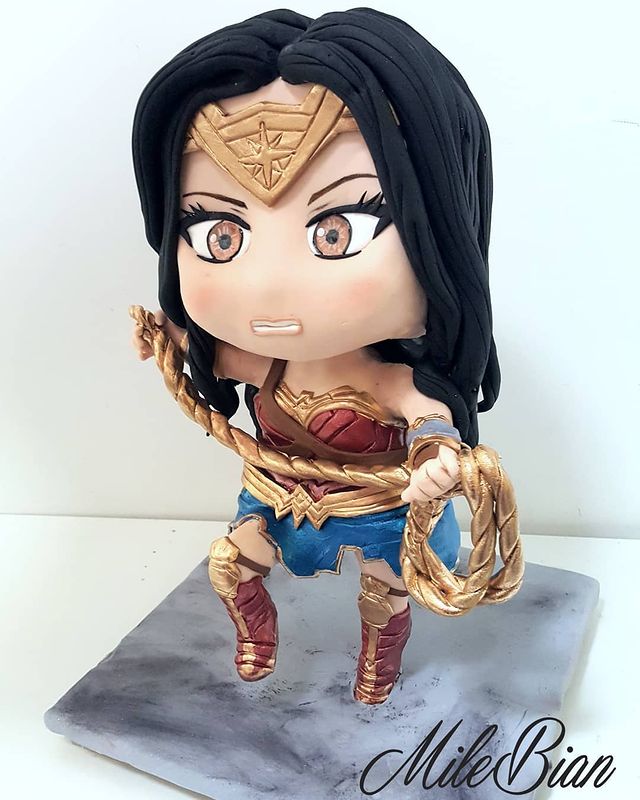 Chibi Wonder Woman Cake
This sensational chibi Wonder Woman cake is a 3-D version of this beloved DC Superhero.
This wonderful cake was made by MileBian by Lucia Loro.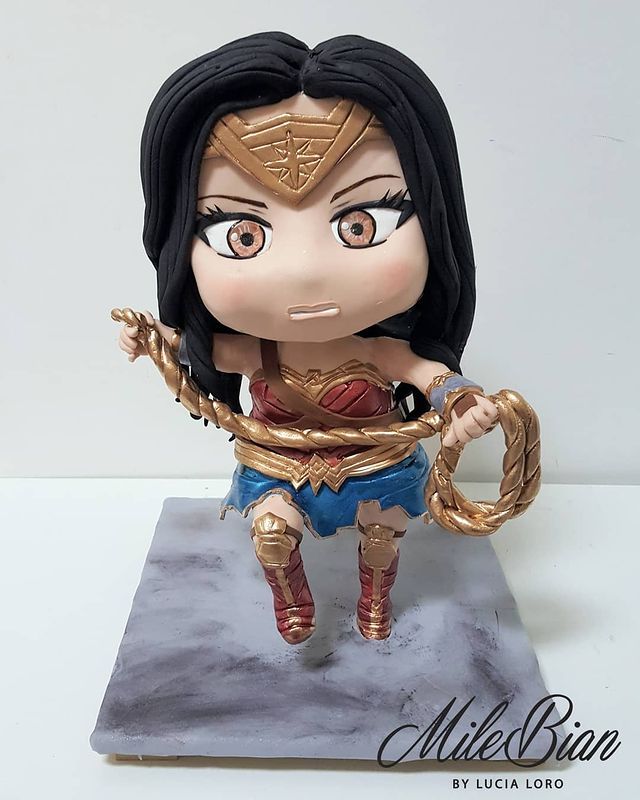 Wonder Woman is holding her gold lasso in her hands.
In addition, I like the focused look in her eyes. She is ready to face any foe.
Moreover, the shiny blue and red match well with the metallic gold.
Furthermore, I like the way she is standing on one foot. It looks like she is running into the action. I like the way the cake seems to defy gravity.