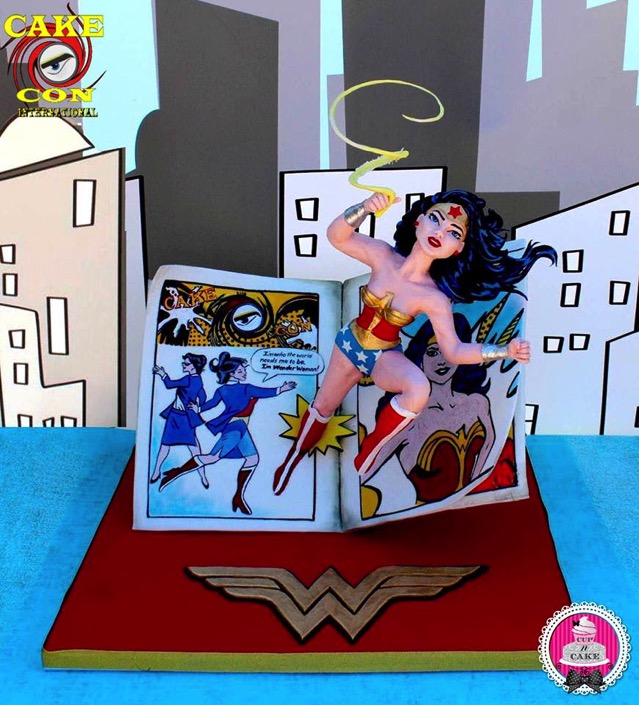 This Terrific Wonder Woman Cake was made by Danielle Lechuga from Cup'N Cake.
This Splendid Wonder Woman Cake was made for the Cake Con Cake Collaboration. Cake Con international is a collaboration featuring 22 amazing artists who have created sugar art inspired by tv series, comics & video game characters.
Here is Danielle's bio:
My name is Danielle Lechuga. I am married with 3 children and live in El Mirage Arizona. I started baking at 14 and loved adding a unique touch to my recipes. Having played a little with fondant and artistic touches for cakes it wasn't until 2012 that I decided to give cake decorating a go. In 2013 I started my business Cup'N Cake. I have found a love for sculpting fondant and gumpaste figures and enjoy surprising customers with the cake of their dreams! My cakes have been featured in volume 3 issue 5 of Cake Central magazine and the cover of volume 4 issue 8 as well as published in Cake Masters Magazine and the Cake Central Adore hardcover book in 2013. I also recently had the opportunity to compete on Cake Wars a Food Network television show which was an amazing experience.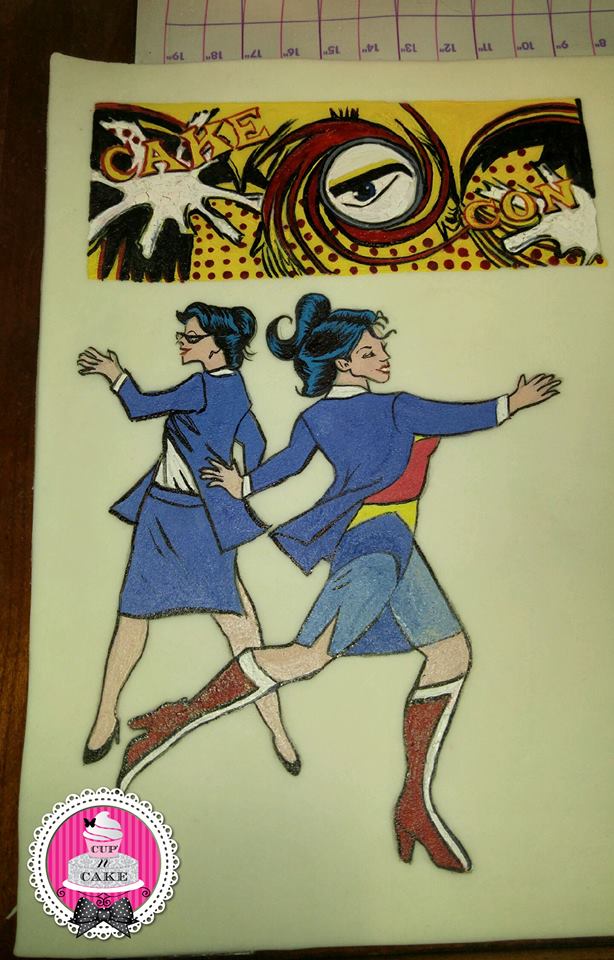 Here is Danielle's description of her Fabulous cake:
One of the first superheroes to captivate my attention was Wonder Woman, I used to love watching the show and visiting comic book stores to see all the different comic books. For my piece I have hand painted with food coloring a Wonder Woman comic book that is propped on a 6 inch cake, I love Wonder Woman's transformation and thought it would be a great way for her to be leaping right out of the pages of the comic book!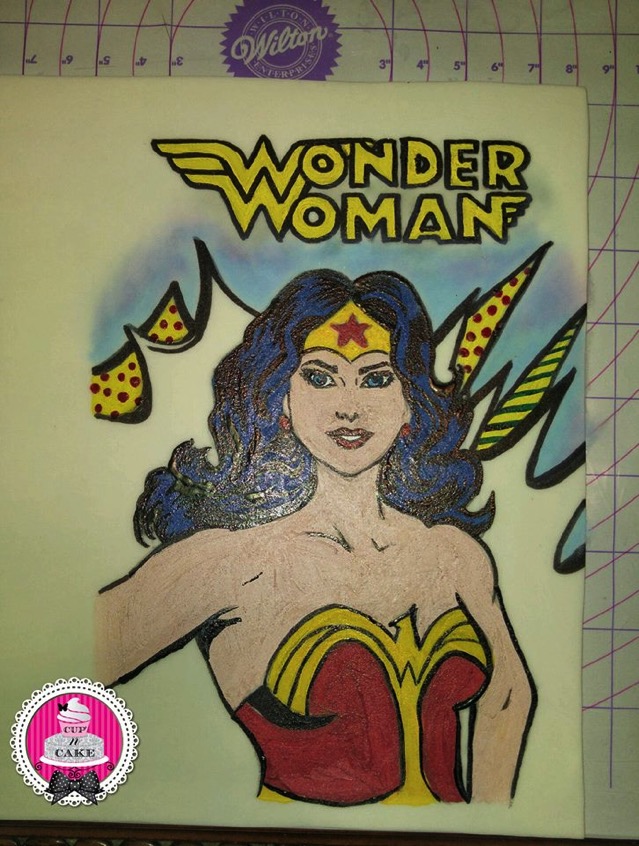 Here's a Terrific hand-painting of Wonder Woman.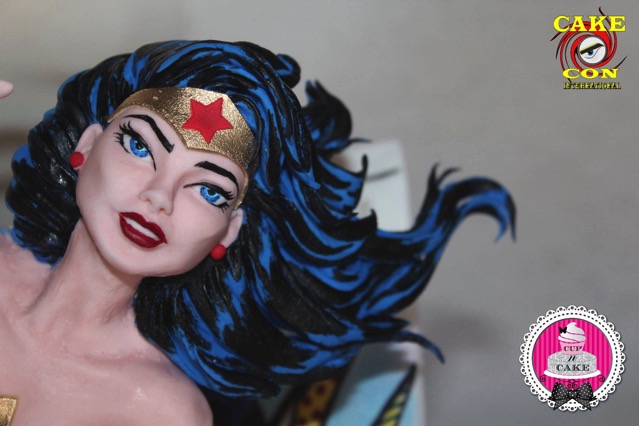 Here's a close-up of Wonder Woman's face and hair.