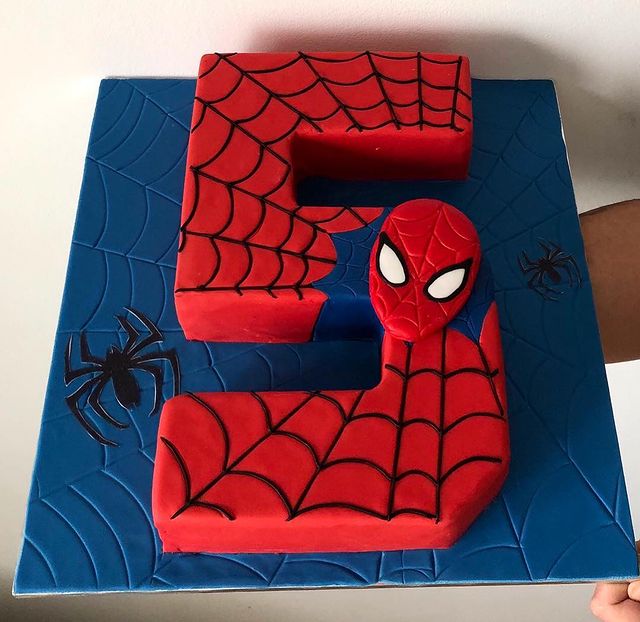 Spider-Man 5th Birthday Cake
This superb Spider-Man 5th birthday cake is shaped like the number 5.
This wonderful cake was made by Teddy Baker.
In addition the cake is covered in red fondant. Black spider webs are on top of the red.
Moreover, Spider-Man's mask is in the center. Blue patches are on either side.
Here's a close-up of Spider-Man's mask.
Moreover, the blue cake board has an embossed spider web pattern and black spiders.