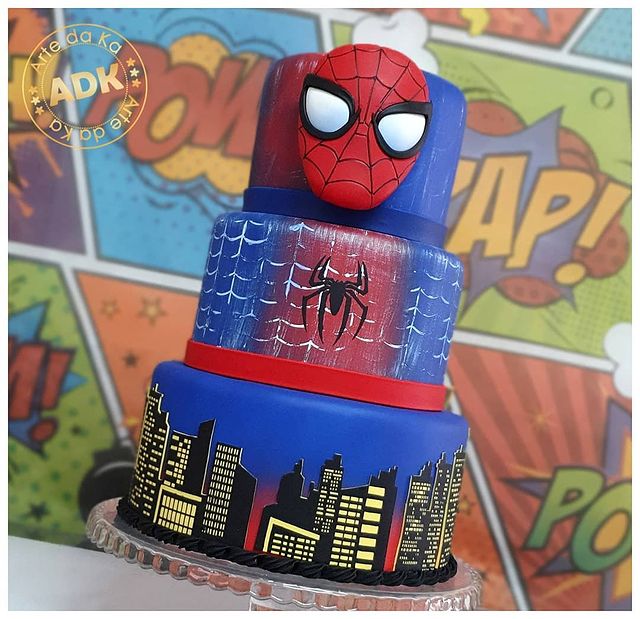 Spider-Man 3 Tier Cake
This superb Spider-Man 3 tier cake features his mask and New York City in the background.
This wonderful cake was made byArte Da Ka.
Firstly, the view of New York City is the bottom tier. The buildings are black fondant with yellow shaded windows. The cake tier is red on the bottom and blue on top to represent the sky.
Secondly, the middle tier has alternating blue and red panels that match the colors of the rest of the cake. White spider webs are painted on top of the panels. A black spider is in the center of the middle red panel.
Thirdly, the top tier, is also alternating red and blue panels. Spider-Man's mask in is the center of this tier.
Fourthly, the mask and the black spider symbol line up with each other.
Fifthly, the reds on the cake compliment the mask. The reds and blue together remind me of Spider-Man's costume.