This cute Wonder Woman cake has an adorable fondant Wonder Woman cake topper and her emblem on the side of the cake.
This wonderful cake was made by Arte Da ka.
This cake would be perfect for a birthday party celebration.
The bottom tier of the cake is blue with white stars and matches her costume.
In addition, the top tier is red with the Wonder Woman yellow symbol.
Moreover, her lasso is around the top tier.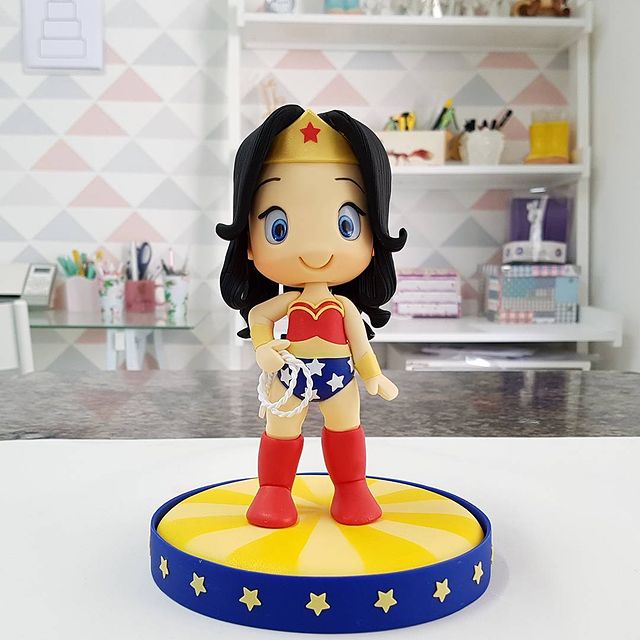 Furthermore, this cute Wonder Woman cake topper looks like a nice doll of her. I like the friendly smile on her face.