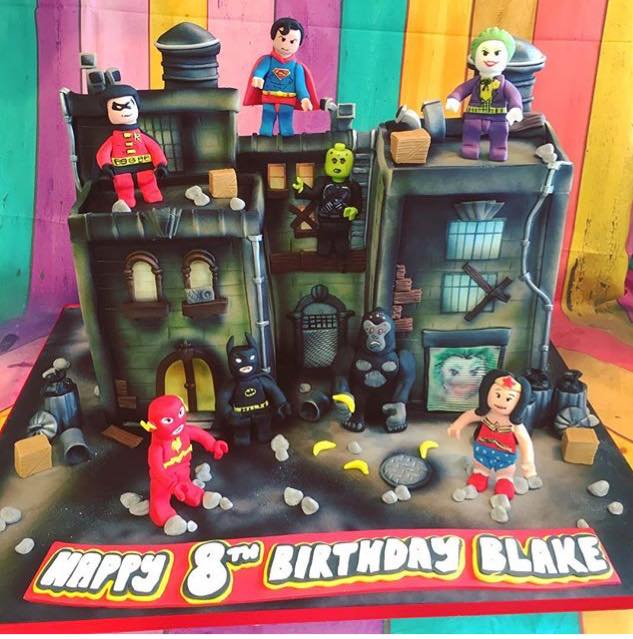 This Superb LEGO Batman Cake was made by Richard's Cakes. This DC Comics Superhero Cake is set in the streets of Gotham. There are old buildings with boarded up windows and bananas and rocks all over the street. Gorilla Grodd has a banana in his hand.
Wonder Woman, Flash, Batman, Robin, and Superman are battling Gorilla Grodd, Brainiac, and the Joker.
These "sweet" superheroes and villains look great. They look like they were made using modeling chocolate.
The cake board has the words Happy 8th Birthday.
Here's more LEGO Batman Cakes
Check out more terrific Batman Cakes