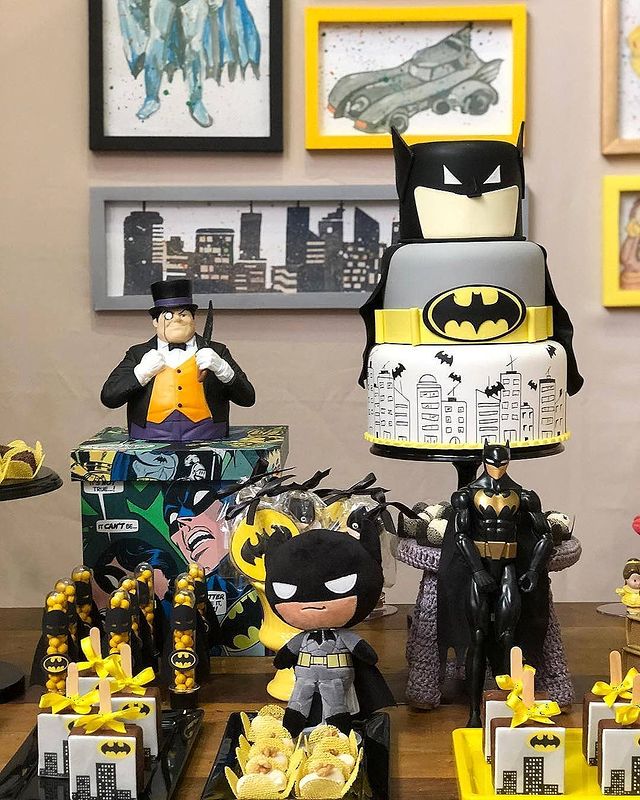 Batterific Batman Birthday Party Cake
I like the way this Batterific Batman Birthday Party Cake is the centerpiece of the party.
This wonderful cake was made by Arte Da ka.
I like the way everything is themed. The wall paintings in the background have the Batmobile, the Gotham skyline, and a picture of Batman himself.
In addition, the Joker figure that might be a piggy bank is sitting on top of the DC Comics strip decorated box.
Moreover in front of the box are containers of yellow M&Ms with black Cowls on the top and black capes handing down.
Furthermore, an action figure and a stuffed figure help decorate the table.
Moreover, chocolate covered Rice Krispies Treats lollipops have a white square in front with the Bat-Symbol and the Gotham skyline.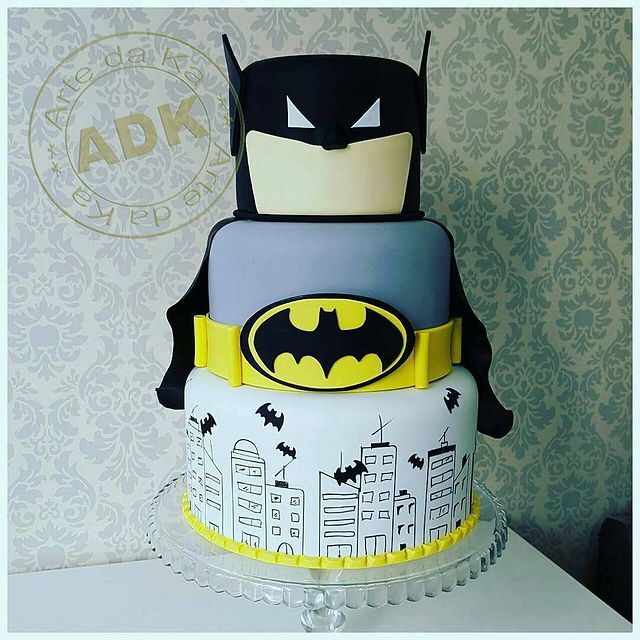 Furthermore, the Batman cake has the top 2 tiers decorated to look like a 3-D Batman. The bottom tier is white with sketches of buildings and black bats flying around.
The yellow border at the bottom is the same yellow as the utility belt.