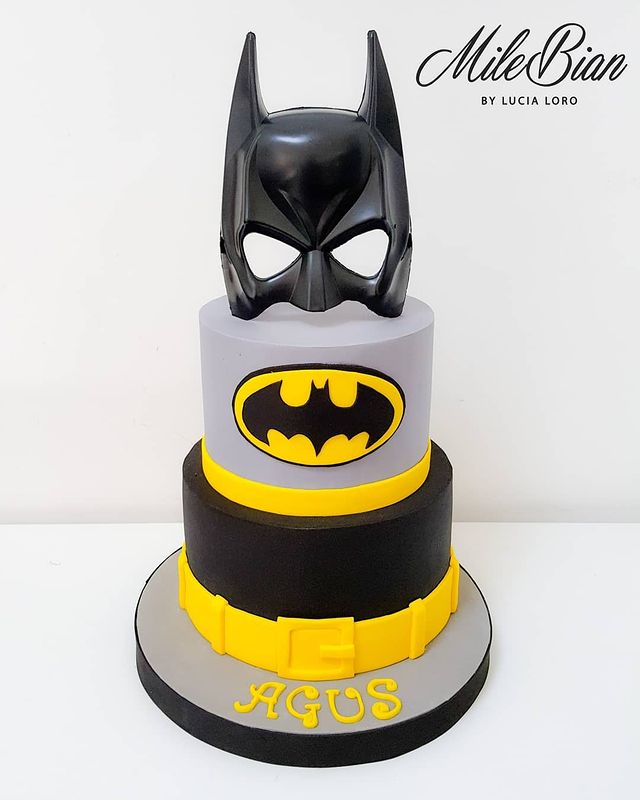 Black and Gray Batman Cake
This splendid black and gray Batman Cake has a mask on top and looks like a yellow, black, and gray Batman costume.
This wonderful cake was made by MileBian by Lucia Loro.
Furthermore, the black mask looks like a smooth black hard plastic cowl. I wonder if modeling chocolate was used to get such a nice molded look. It almost looks like a custom chocolate mold may have been used to make it.
Moreover, the top gray tier looks like the shirt of the costume. A yellow and black Bat-Symbol is the focus of this tier.
Also, the bottom tier is black. A yellow utility belt is around the base of this tier.
Moreover, the cake board is gray with a black ribbon around the edge. The birthday name is written in yellow letters that match the Bat-Symbol and the utility belt.