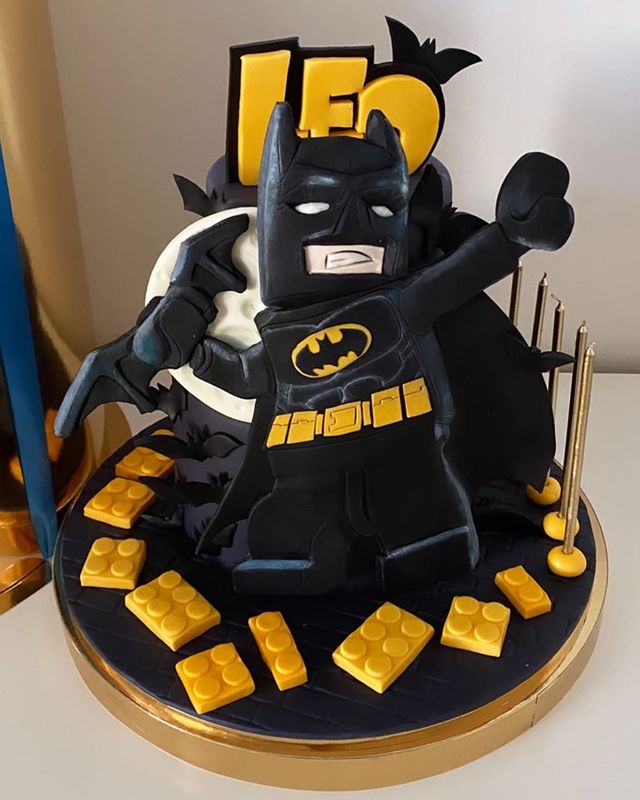 LEGO Batman 5th Birthday Cake
This terrific LEGO Batman 5th birthday cake features him throwing a Batarang.
This wonderful cake was made by Teddy Baker.
The cake is a backdrop. It is covered in black fondant. Large yellow letters trimmed in black are on the top of the cake. A black bat is sitting on the last letter.
Moreover, LEGO Batman is the main focus of the cake. He is standing in front of the cake. He is a little taller than the cake.
Furthermore, he is a separate fondant figure. His hands are LEGO hands.
Moreover, yellow LEGO bricks are scattered around the cake board around him.
In addition, a white moon is behind him. The bottom tier of the cake has black bats attached.
Also, 5 gold candles are in 5 yellow circles to represent the birthday age.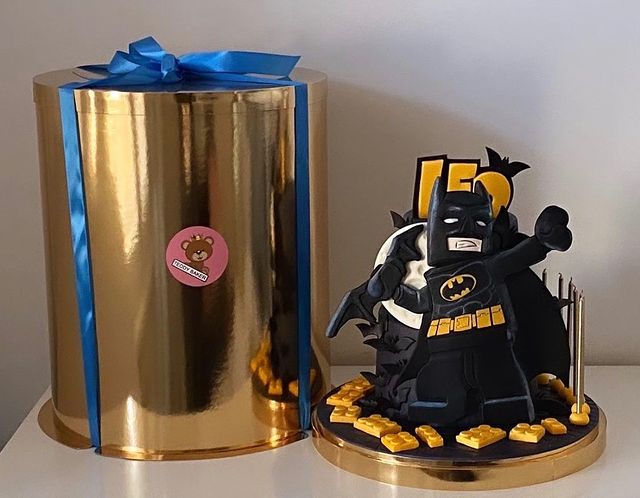 The cake comes in a nice gold cake box.