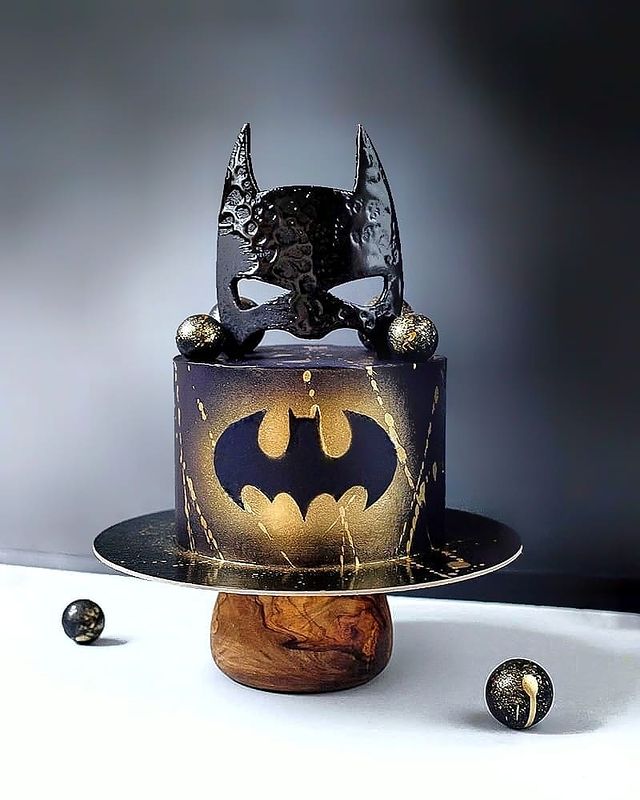 Metallic Batman Cake
This cool Metallic Batman Cake features a metallic black cowl and the Bat-Symbol.
This wonderful cake was made by Iriska Sweets.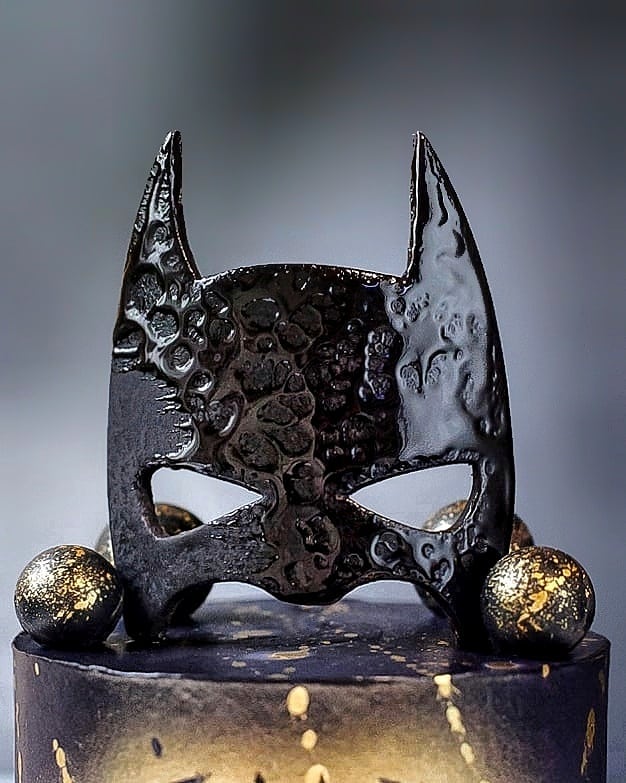 The mask is free-standing. It looks like iron that has some shiny black paint applied in various places over the surface. The rest of the surface has a matte finish. It's amazing that is was probably made from fondant or gumpaste.
In addition, gold and black spheres are at the base of the mask.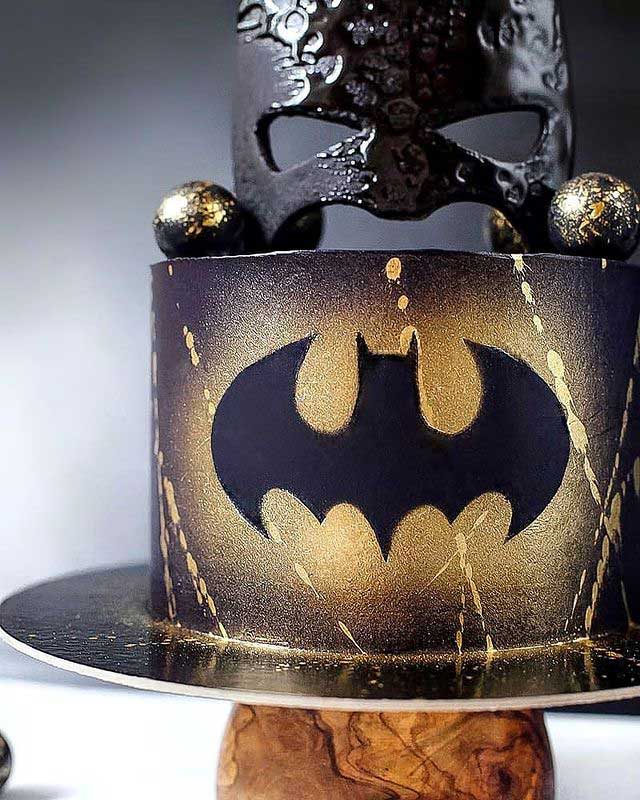 Moreover, the cake has been airbrushed gold around the Batman emblem.
In addition, the rest of the cake is airbrushed black. Black overspray is on top of the gold also so that everything blends.
Furthermore, the black and gold colors on the cake work well with the iron appearance of the Batman mask.