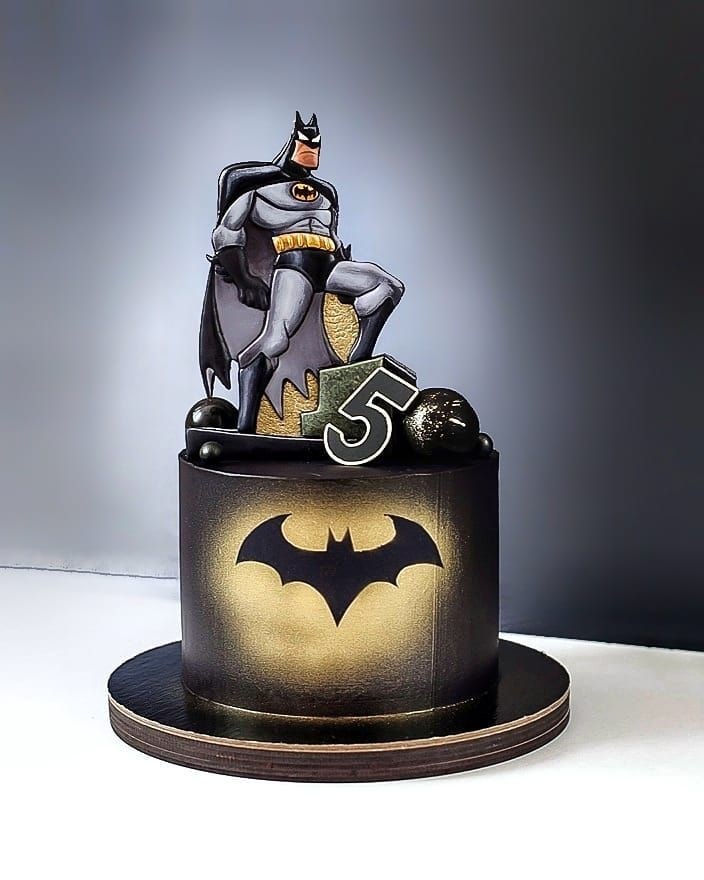 This wonderful Batman: The Animated Series 5th Birthday Cake was made by Iriska Sweets.
It is a single tier cake with the Bat-Symbol shining on it. On top of the cake is Batman and the number 5.
Batman: The Animated Series is both my favorite version of Batman and my favorite superhero cartoon. Before BTAS, I felt like most superhero cartoons were made for kids. I enjoyed them when I was little, but they didn't age well. BTAS was a cartoon that both kids and adults could watch. It was made 29 years ago and still holds up amazingly well. The writing was great, the animation was terrific and the voice acting was phenomenal.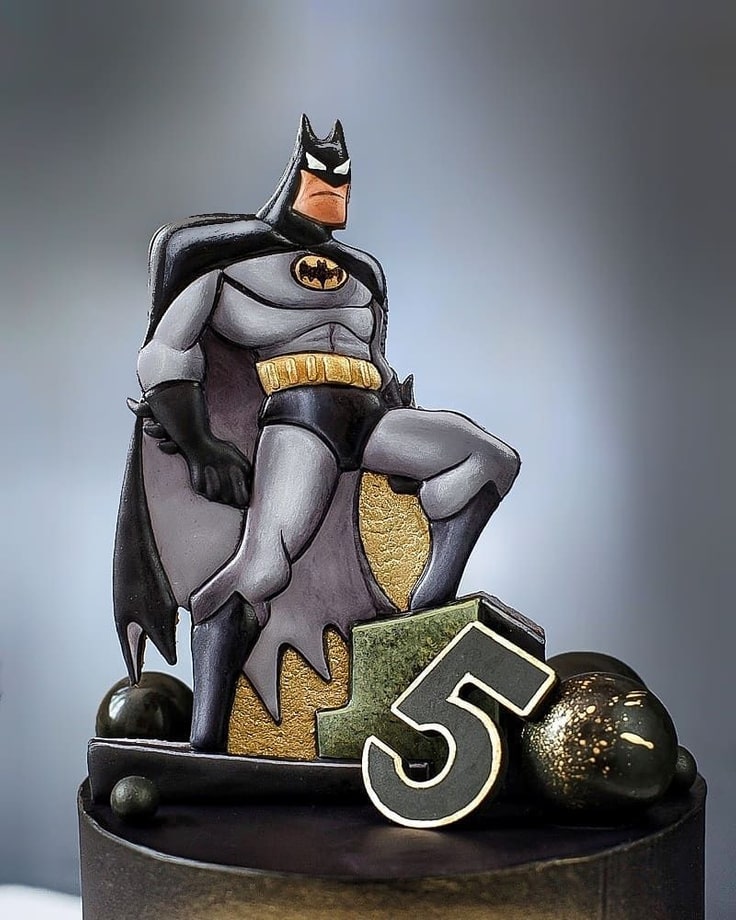 This great Batman Cake Topper looks just like the cartoon version of the dark knight from Batman: The Animated series. It is a cookie, so you can have it with your Bat-Tea.
I really like how this Bat-Symbol was made. Because of the gold around it, it looks like the Bat-Symbol is being projected onto the cake. That is so cool!
Love Batman? These posts will make you smile:
Elegant Black And Gold Batman Wedding Cake
Batman And Bruce Lee Fight Over A Cookie