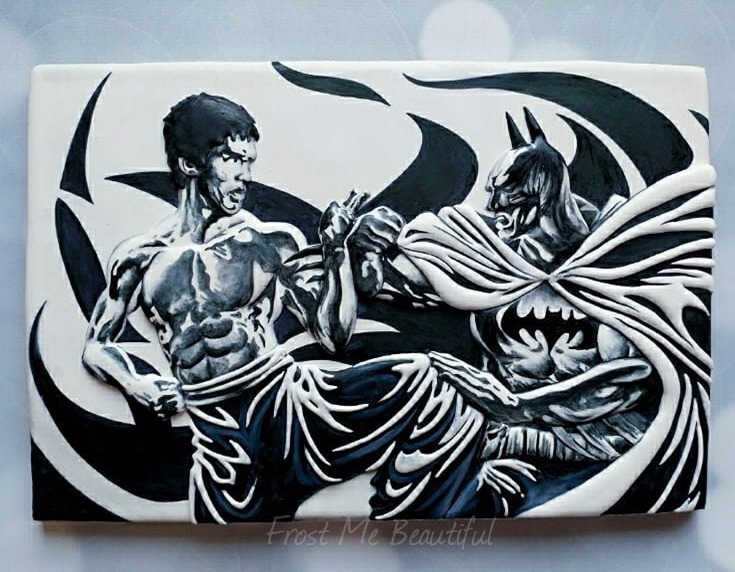 Believe it or not, this stunning Batman vs. Bruce Lee picture is a cookie. It was made by Frost Me Beautiful Edible Art.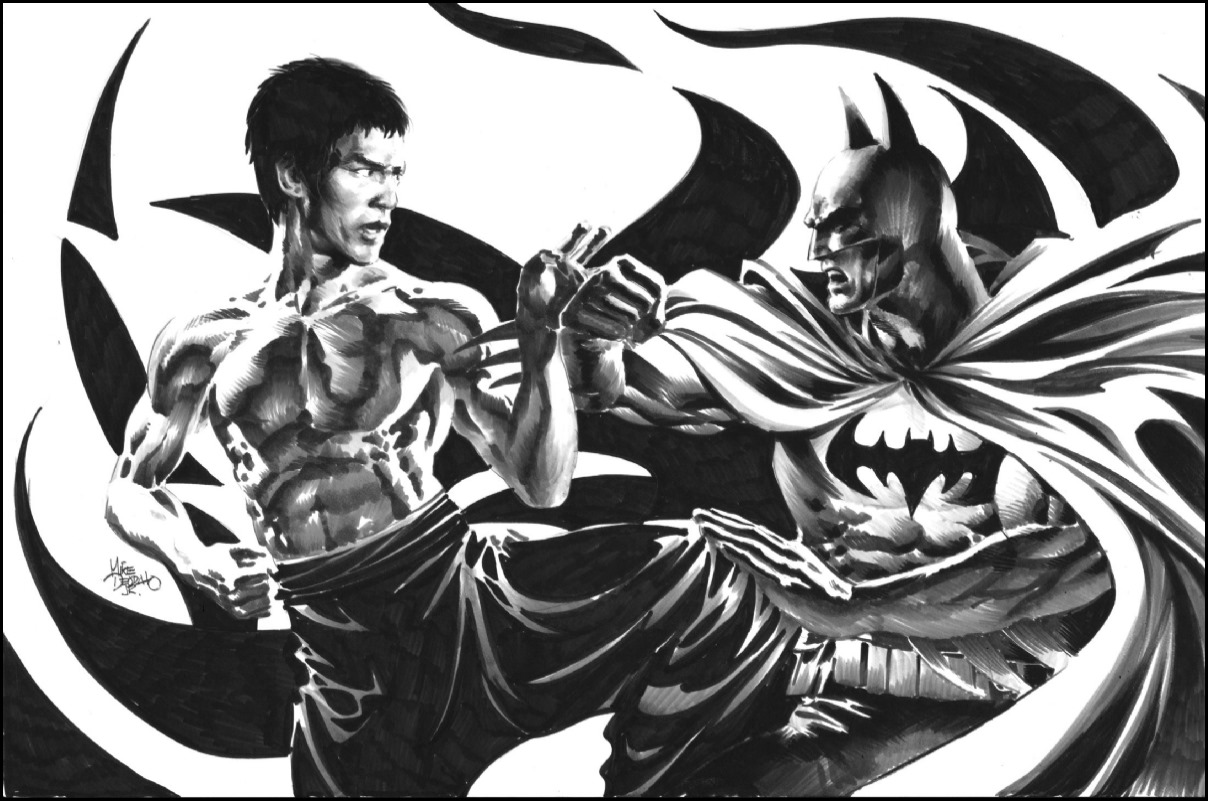 It is based on this wonderful artwork by Mike Deodato.
Here are 3 more pictures of this mindboggling cookie.
This amazing cookie is 9″ x 6″ with handpainted royal icing layers. The detail and shading are amazing.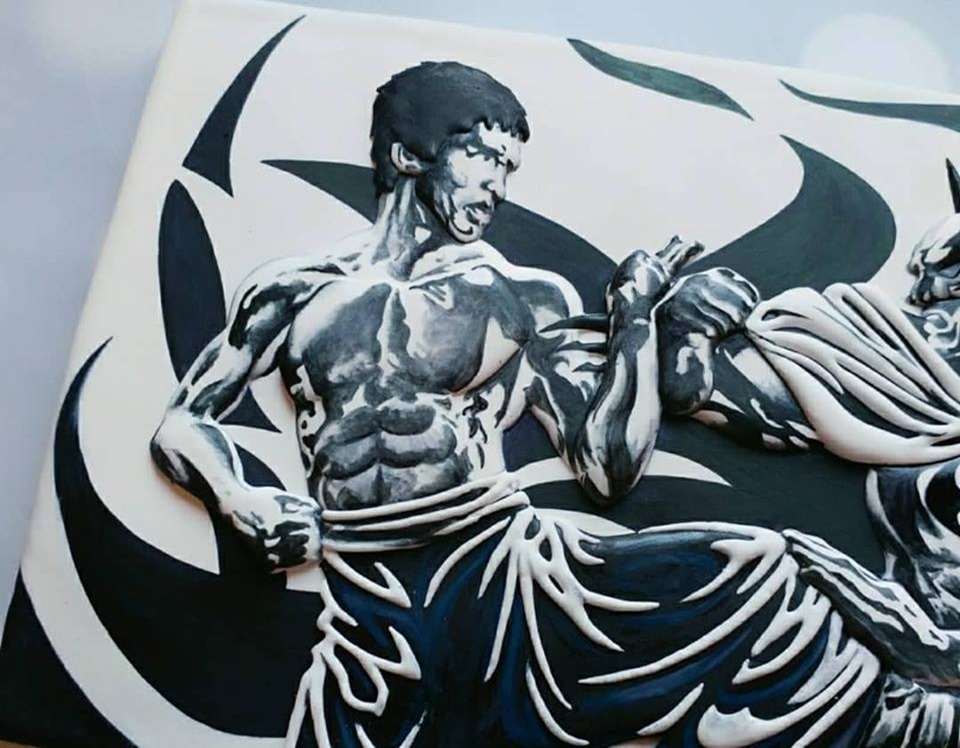 Who do you think would win a fight between Bruce Lee and Batman? Leave your answer in the comments bellow.
Check out more terrific Batman Cookies