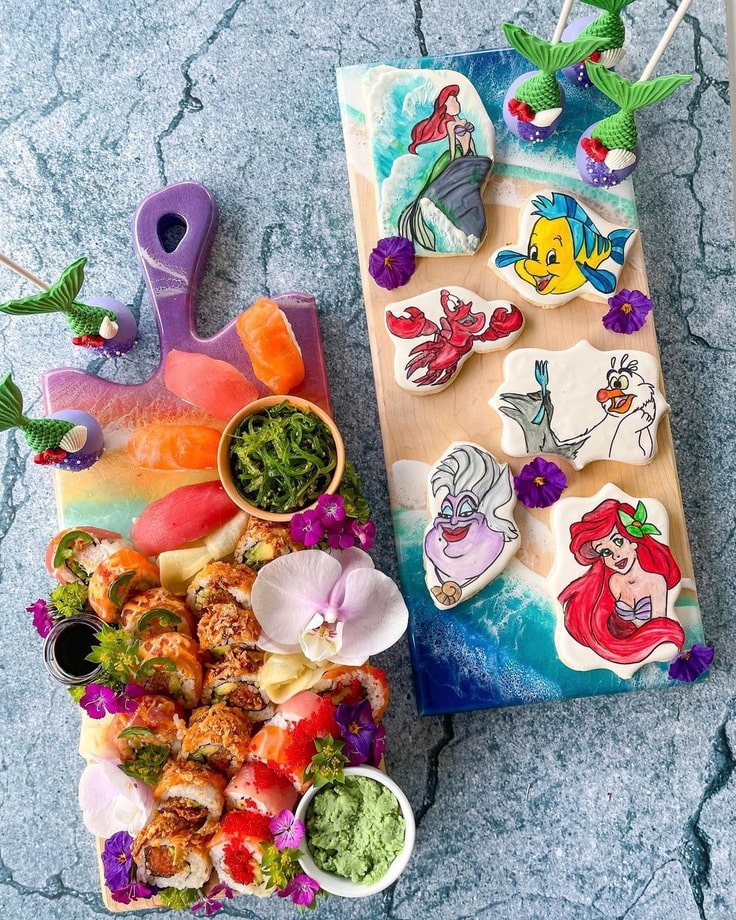 Little Mermaid Sushi
Today, I conclude my trilogy of amazing pop culture dishes made by Sorrenteaux. Two days ago, I featured Ashley's amazing Raya and The Last Dragon shrimp dinner. Yesterday, it was her wonderful Minion Donuts. Today, I'm spotlighting this amazing Little Mermaid sushi.
Here is Ashley's description of this yummy looking meal:
Under the Sea vibes for our #familymovienightboard 🧜🏻‍♀️
We are going with the classic @disneylittlemermaid and enjoying the quickest, easiest sushi night from @pavilions 🍣
Gorgeous cookies from my gal @alexiscustomdesigns, Ariel inspired cake pops from @gorjess_cakepops, and some of my favorite ocean boards from @the_rusticcraftsman.
Check out my sea-witchy bff's page @dreamboardsco for her stunning creation! 💜
I really like Sushi, so looking at this wonderful spread is making me hungry. Having the flowers with the sushi really makes this look pretty.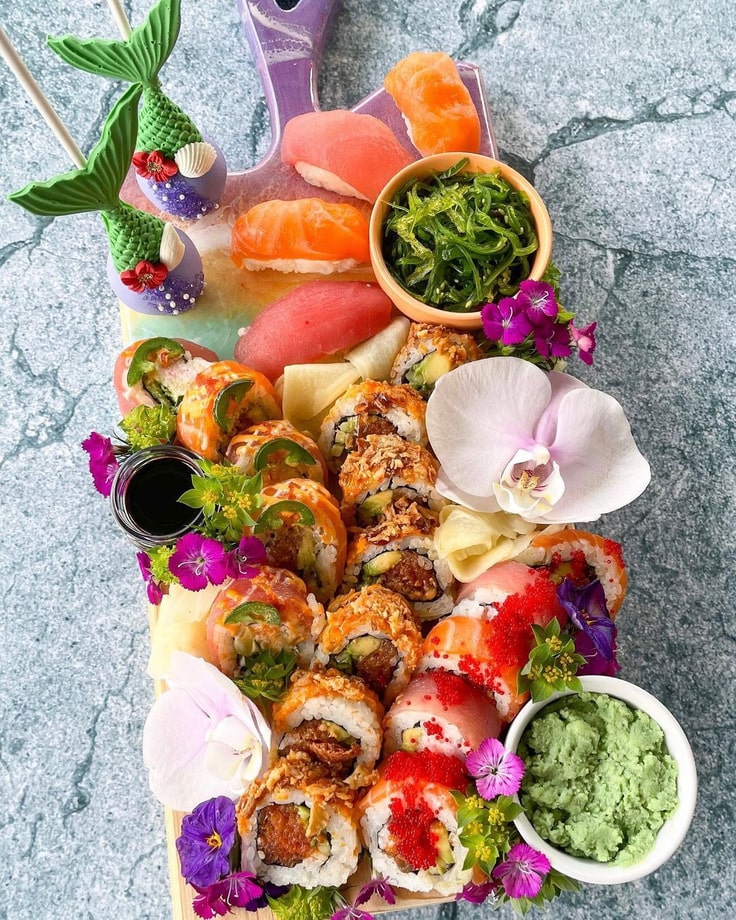 I like this close-up because you can see part of the wonderful serving board made by The Rustic Craftsman. Lindsey boards are absolutely beautiful.
Little Mermaid Cake Pops
Here is a close-up of the great Little Mermaid Cake Pops made by GorJess Cakepops.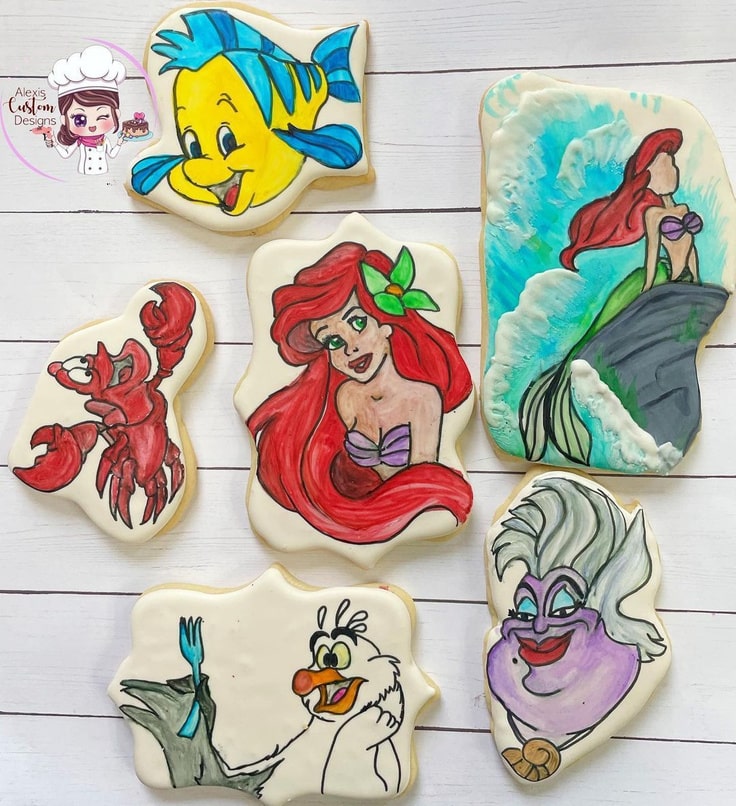 Little Mermaid Cookies
Last, but certainly not least. Alexis Custom Designs made these wonderful Little Mermaid Cookies. They feature Ariel, Flounder, Sebastian, Ursula and Scuttle.
If you're a fan of The Little Mermaid, these posts will make you smile: