Cute chibi Little Mermaid Cake
This cute chibi Little Mermaid cake features fondant figures of Ariel and the birthday girl as a mermaid.
This wonderful cake was made by C For Cupcakes.
The first thing I noticed about this cake was the figure of Ariel. Next my eyes are immediately drawn to the chibi sandcastle version of King Triton's palace behind her.
My eyes were so drawn to the figures in front that I hardly noticed the 2 tier cake that is beneath the palace.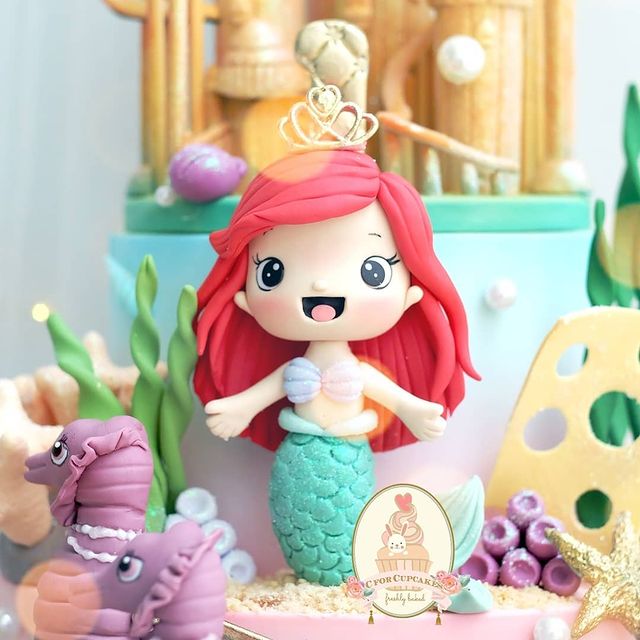 This chibi Ariel fondant figure shows her singing. Green seaweed and purple and blue coral and a gold starfish are around her.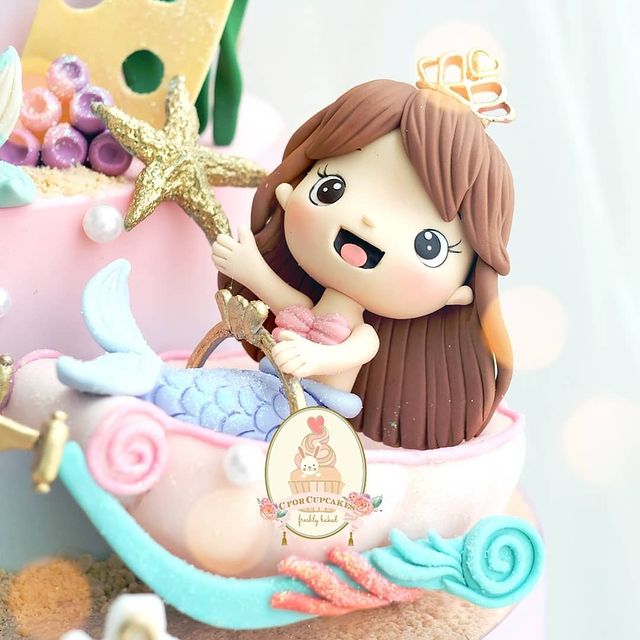 This fondant chibi mermaid figure of the birthday girl is also singing. In addition, 2 purple seahorses are pulling her seashell carriage.
Here's a close-up of the palace of Atlantica.