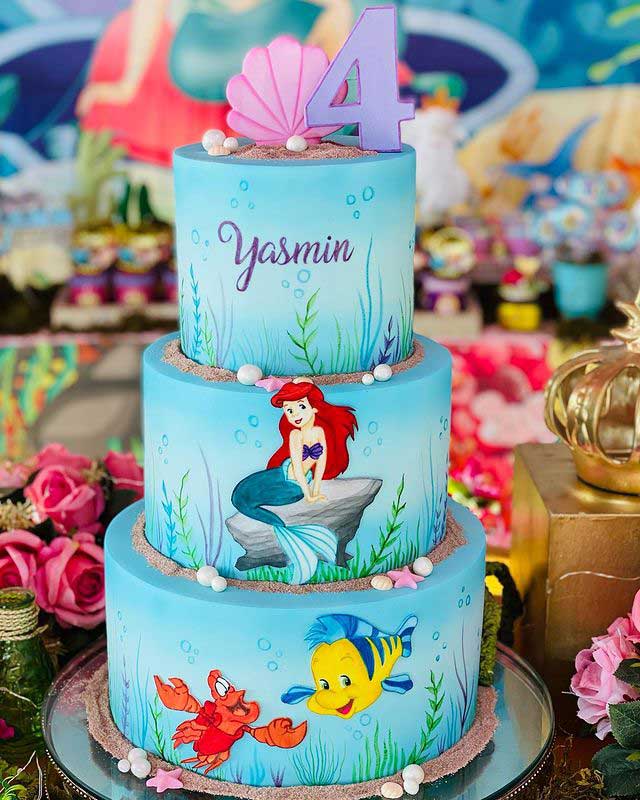 Superb Little Mermaid 4th Birthday Cake
This superb Little Mermaid 4th Birthday Cake has 3 separate tiers.
This wonderful cake was made by Bela Andrade Cake.
I like the use of color on this cake. I like the way each tier is colored aqua blue, fading into white in the middle. This color shading gives the cake a brighter look.
Secondly, the water plants and bubbles painted onto the cake make the scene look more like underwater.
Thirdly, a sand border surrounds each tier. There are tiny starfish and pearls in the sand.
Fourthly, a number 4 and an oyster shell is on top of the cake to celebrate a 4th birthday. Also, the pink starfish match the pink 4 at the top of the cake. Some pearls are in front of the shell.
Fifthly, the birthday name is written in purple letters. The purple color matches some of the purple sea plants and the purple of Ariel's top.
Sixthly, Sebastian and Flounder are painted onto a separate of fondant. The bright water background gives a nice background for the characters.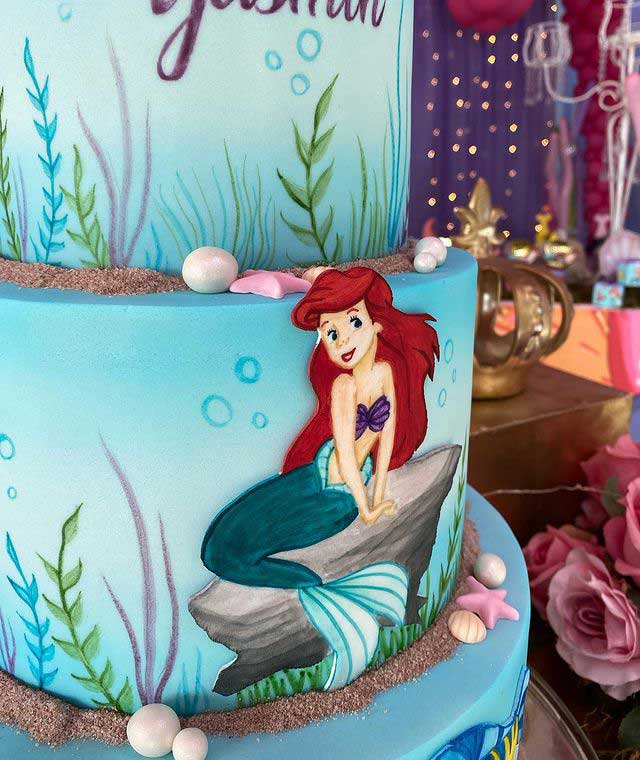 Seventhly, Ariel has been painted onto a separate piece of fondant. Her tail in a darker shade of aqua and blends well with the aqua on the cake tiers.
In addition, some of the sea plants are darker aqua and match the aqua blue of the cake tiers.