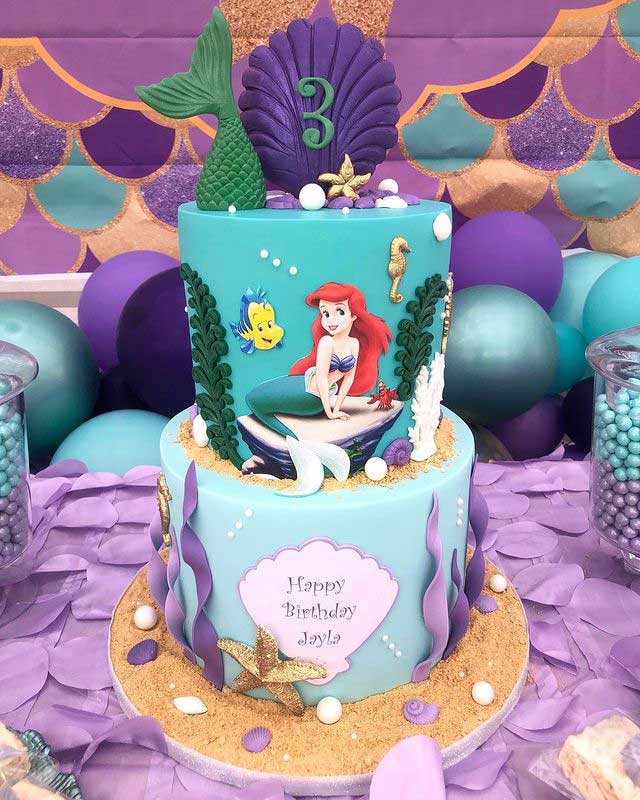 Little Mermaid 3rd Birthday Cake
This Little Mermaid 3rd Birthday Cake has a large purple seashell on top of the cake with a green number 3 for the birthday age.
This wonderful cake was made by Patty Cakes Tasty Bakes.
I really like the large purple seashell on the top of the cake. The light purple seaweed and the purple seashells on the cake board match nicely with it.
In addition, The green fishtail matches the green of the number 3 and the green of the plants on either side of Ariel and Flounder.
Moreover, the gold starfish and seahorses blend in nicely with the sand.
Furthermore, Ariel and Flounder are in the center of the top tier. The green plants and the rock below Ariel frame these 2 characters nicely.
Also, I like the way the white seashell trimmed in purple has the words Happy Birthday. This blends well with the purple seaweed and shells all around it.
Also, check out these wonderfulLittle Mermaid Cakes and Cookies.