This Elegant Black and Gold Batman Wedding Cake is a three tiered cake with the Gotham cityscape on the bottom tier, the Bat-symbol in gold on the middle tier and black bats on the side of the top tier. These black bats remind me of the bats in the Batcave. There are two black feathers on the top of the cake. There are stylized gold patterns of lines surrounding the Bat-symbol. This Wonderful Batman cake was made by Little Cherry Cake Company.
The Gotham buildings are black with a few golden lights in the windows.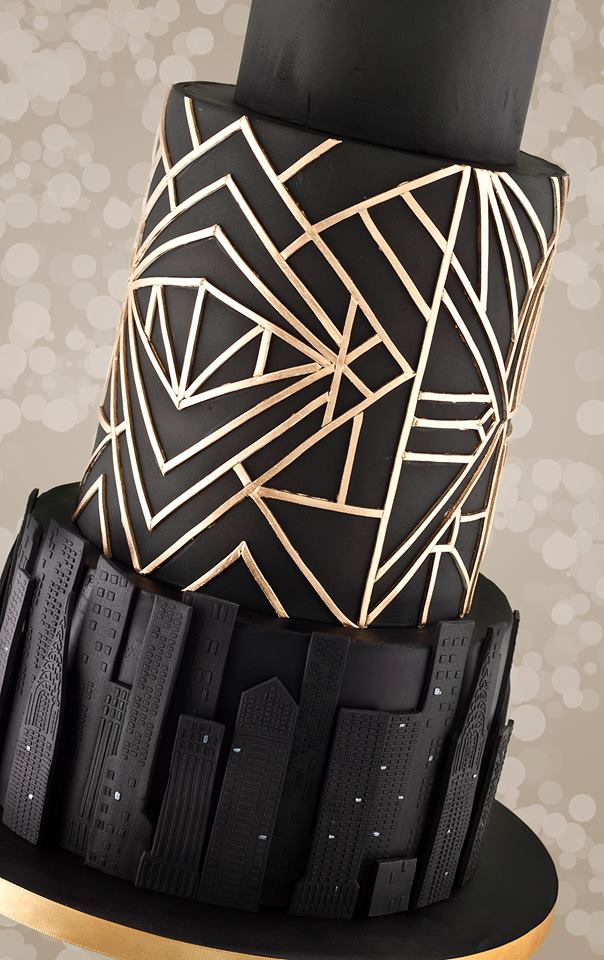 The back of the cake.
This Batman wedding cake has an Art Deco look.
The black and gold coloring gives this wedding cake a very elegant look and feel.
Check out more terrific Batman Cakes
To see more wonderful cakes, cookies, and more, take a look at Batman.