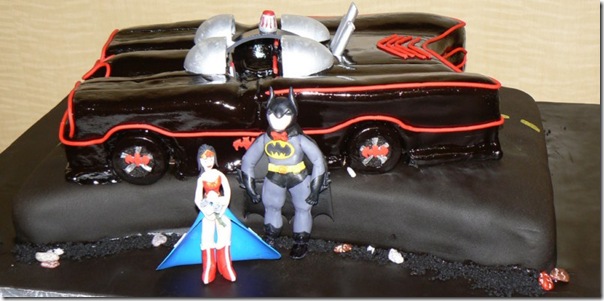 Kyla Kae made this wonderful Batman and Wonder Woman Wedding Cake. I mentioned this cake a while back in my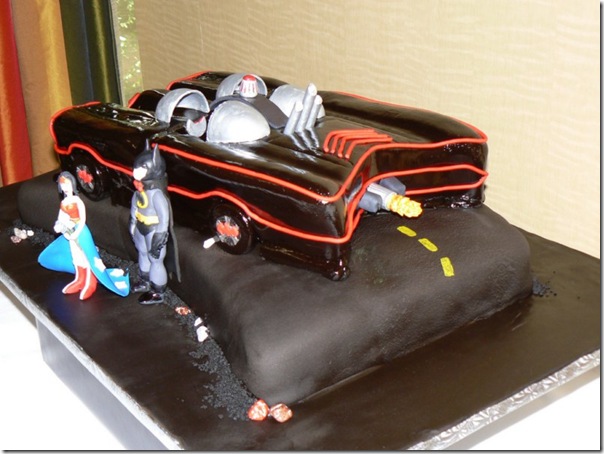 I grew up watching reruns of Adam West's Batman, so this my favorite version of the Batmobile. Kyla Kae did an amazing job; her Batmobile looks just like it did on the TV show. She even has flames shooting out of the exhaust.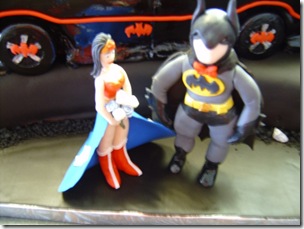 The Batman and Wonder Woman bride and groom are made out of Gumpaste. Batman's bow tie is cute and I really like Wonder Woman's outfit.
Check out more terrific Batman Cakes
and more Wonder Woman Cakes