This gorgeous Beauty And The Beast Wedding Cake was made by Nibble & Scoff Cakes. It is partly based on a design by Cake Opera Co.. This is a five tier wedding cake. The center layer is the ballroom with Belle and the Beast dancing. The ballroom even lights up.
I love the way the cake looks like it has elaborate carved wooden legs holding it up. That elaborate carved wood theme is carried to each tier. The 2nd tier has the wooden initials plaque and the 4th and 5th tier have wooden garnishes as well.
I really like how you look through the open curtains into the ballroom.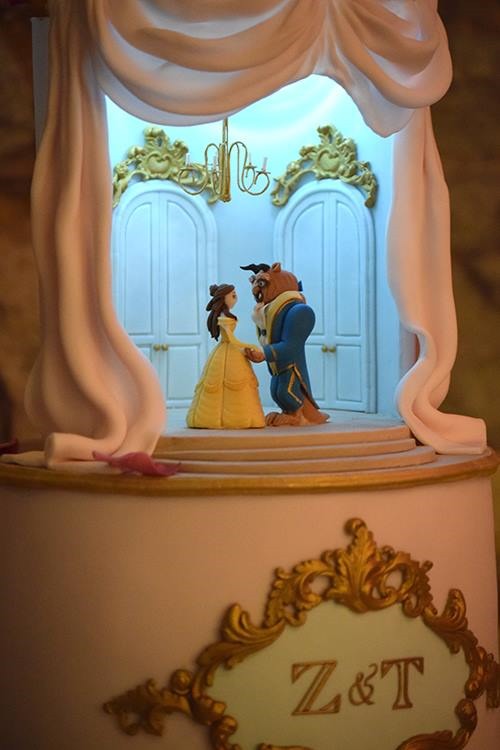 The detail on the ballroom is amazing.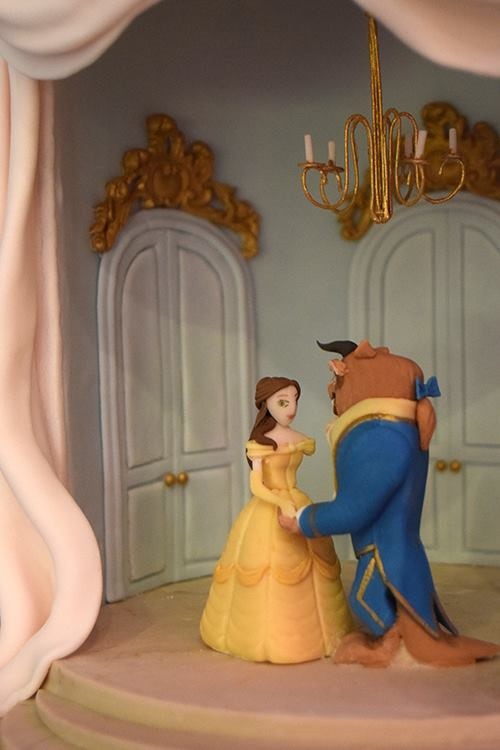 The light is above Belle and the Beast, so it gives the effect that the room is lit by the chandelier.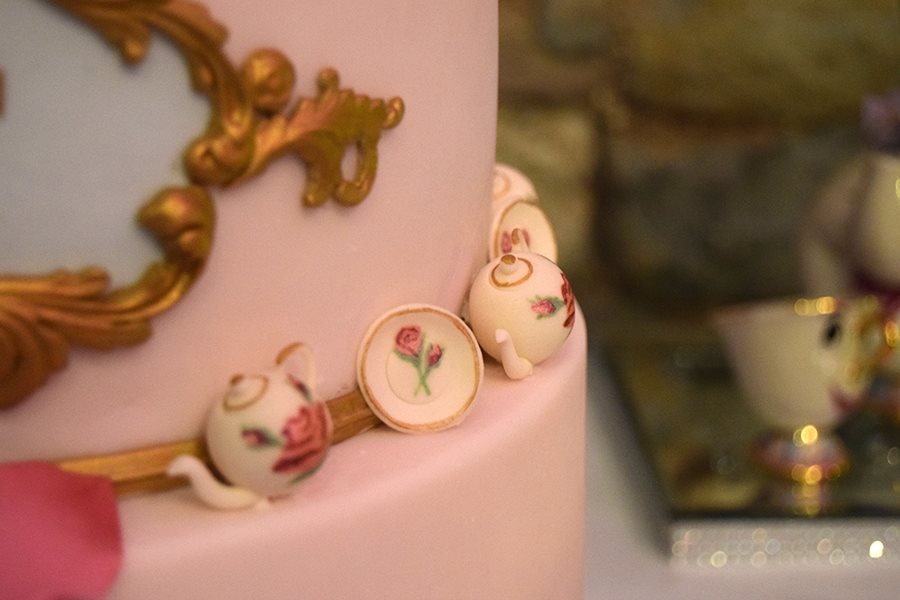 The garnish on the 2nd tier is little tea pots and bowls. Another layer is garnished with tea cups and saucers.
The top of the cake is one rose. Another great touch is that are a few petals on the cake and table.
In addition check out these amazing Pop Culture Wedding cakes.
Also, check out these wonderful Beauty and the Beast Cakes and Cookies.