This Fabulous Doctor Who Steampunk Wedding Cake features the TARDIS on top of the cake, Gallifreyan writing on the silver middle tier, a pocket watch tier, and a bottom tier with gears. This Wonderful cake was made by Cakeium.
Notice the clock numbers on the top of the bottom two tiers. This cake is a nice combination of steampunk and Doctor Who.
Steampunk TARDIS with silver gears and a silver turnkey.
Gallifreyan writing similar to what is in the TARDIS.
Pocket watch with the time of the wedding. It was made to be kept by the bride and groom.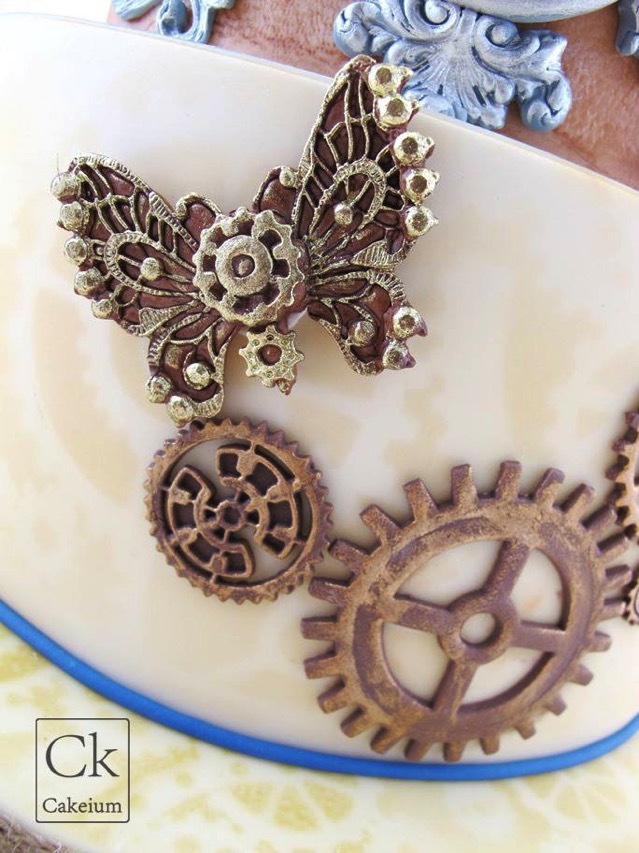 Bottom tier with Steampunk metal gears.