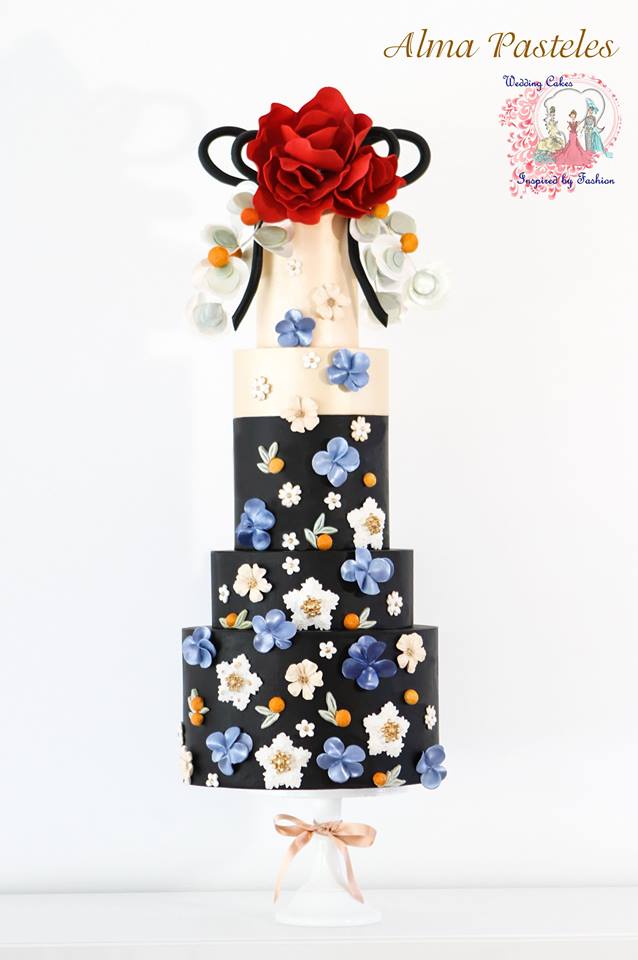 This Marvelous Flowered Barbie Designer Wedding Cake was made by Uta Hornemann from Alma Pasteles.
This Fabulous Barbie Designer Wedding Cake was made for the Wedding Cakes Inspired By Fashion A Worldwide Collaboration which is a cake collaboration where cake artists have created wedding cakes inspired by Barbie Doll designers such as Magia 200 Italy Designer Duo Mario Paglimo and Gianni Grossi, Bill Greening, Bob Mackie, Eaki, Krikor Jobotian, Alex Blas, Ovaz Designs, and others.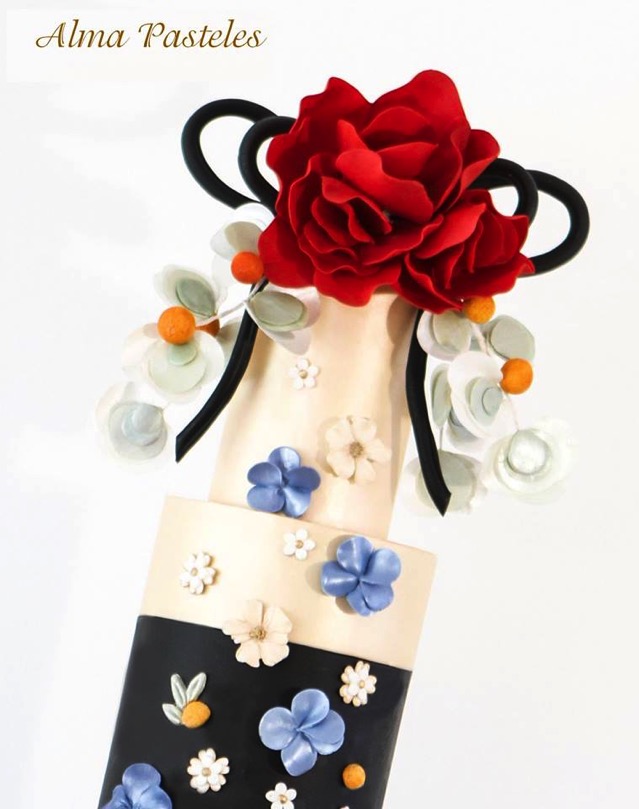 Here is Uta's description of this Wonderful cake:
Inspiration from Magia 2000 Italy, designers Gianni Grossi & Mario Paglino. This dress is fun! I love it for its many different details such as the bow and the flowers in the hair, the embellishments at the bottom of the dress and the cape. I could immediately picture fabulous fantasy leaves that are made in a similar way as the cape. I picked up the main design elements of this dress and interpreted them in a quite free. I used the base colors black and creamy gold and the bow. The embellishments turn into a fantasy flower cascade on the cake and the cape into some fun greenery with little mandarins that I picked up from the flower cascade. I changed some of the colours, just because red, bluebell/darkblue are my favorites.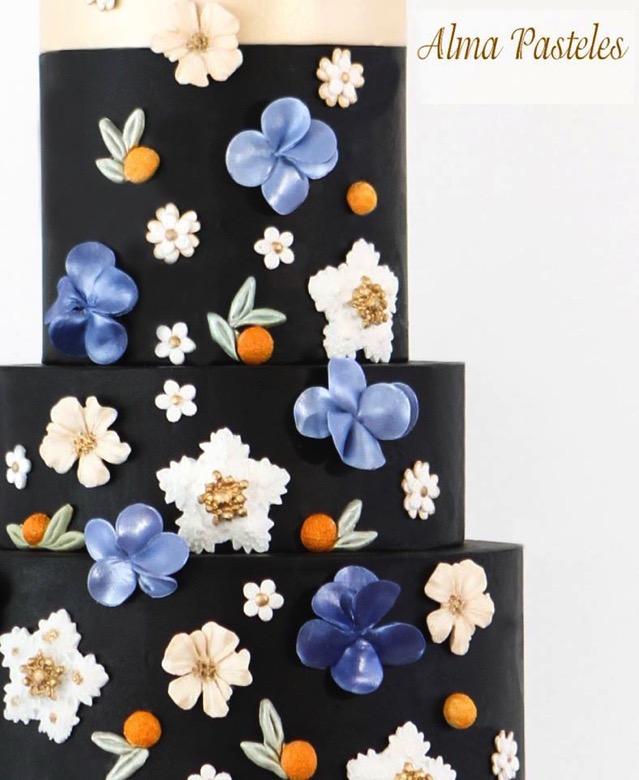 The Barbie that inspired this wedding cake.