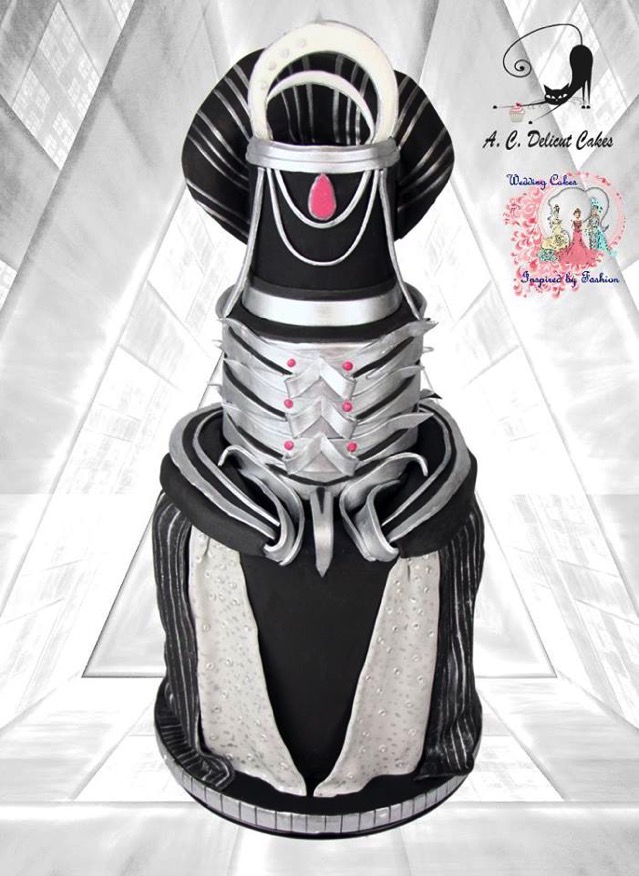 This Splendid Black and Silver Barbie Designer Wedding Cake was made by Ade Cal from Delicut Cakes.
This Fabulous Barbie Wedding Cake was made for the Wedding Cakes Inspired By Fashion A Worldwide Collaboration which is a cake collaboration where cake artists have created wedding cakes inspired by Barbie Doll designers such as Magia 200 Italy Designer Duo Mario Paglimo and Gianni Grossi, Bill Greening, Bob Mackie, Eaki, Krikor Jobotian, Alex Blas, Ovaz Designs, and others.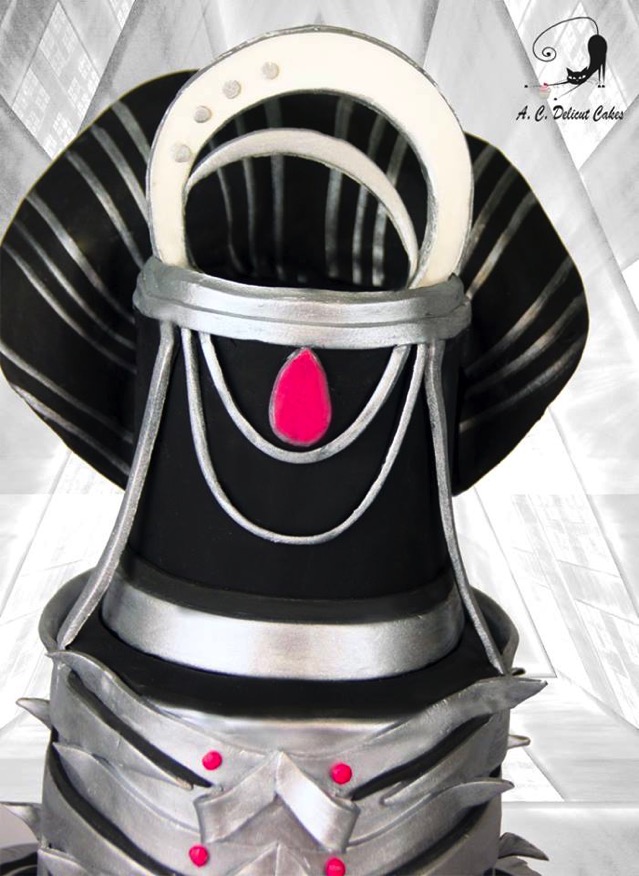 Here is Ade's description of this Wonderful cake:
My inspiration was inspired by designer Bill Greening. Barbie has always played a really important role in many girls' lives and has evolved throughout the decades from and innocent young lady into many different characters. I have chosen this striking futuristic design as my inspiration as I love the black and silver contrasts, they are bold and adventurous, they seem to want to conquer the world. Barbie is an empowered woman in the 21st century. In order to carry out my creation I have used Satin Ice fondant and Saracino Pasta Model and for the silver pigment I have used the brand Sunflower.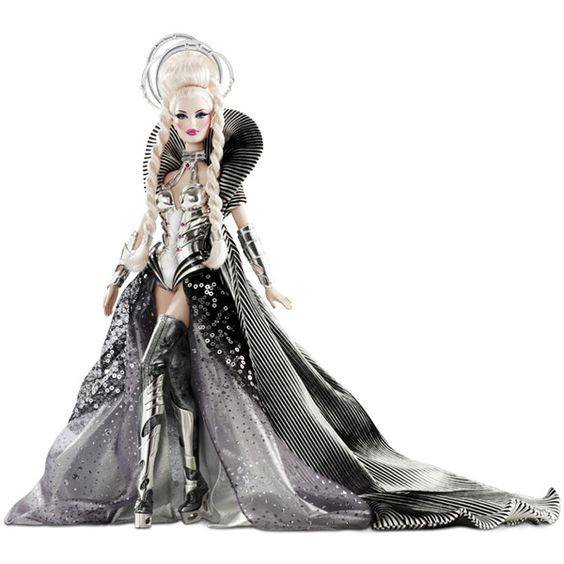 This is the Barbie doll dress the cake was modeled after.